Engineering services firm wins £16m Aston Martin F1 contract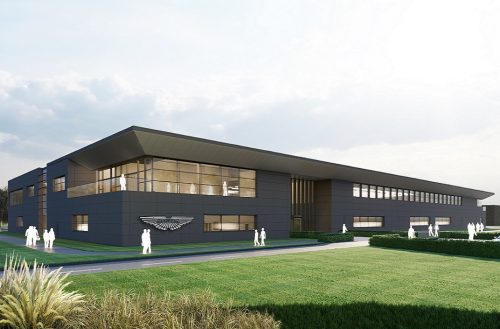 A Wellingborough-based engineering company has won a £16m contract to carry out mechanical, electrical and plumbing (MEP) design and build works for Aston Martin F1's new headquarters.
E7 Building Services will work alongside Aston Martin and McClaren Construction to create the 15,000 sq ft facility, which is set to become the first Smart Factory in Formula 1.
Located at Silverstone, the new building will incorporate state-of-the-art MEP design and run its information streams, monitoring systems and manufacturing processes by harnessing data in the cloud.
E7 – the Midlands division of The Michael Lonsdale Group – is currently on site managing the MEP design and installing external below-ground features.
Work on the building is expected to be completed by May 2023.
Aston Martin F1 boasts an impressive roster of drivers including Sebatian Vettel, Lance Stroll and Nico Hülkenberg.
Two-time World Champion Fernando Alonso is set to join the team in 2023.
Kevin Feerick, Board director at The Michael Lonsdale Group, who oversees operations at E7 Building Services, said: "E7 are proud to be part of the delivery team for the new Aston Martin Cognizant F1 Team facility at Silverstone. We see this as a continuation of our extensive portfolio within the motorsport industry."