Ashley offers to take 100% stake in MySale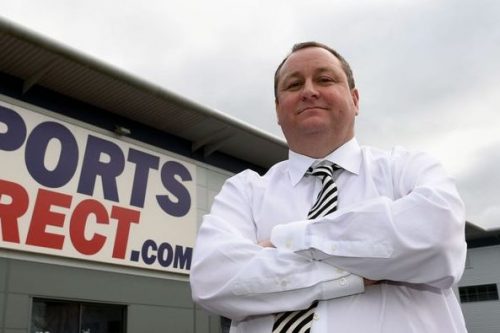 Shirebrook-headquartered retail giant Frasers Group –  the company led by Mike Ashley and formerly known as Sports Direct – has made an offer to take an 100% stake in the Australian fashion marketplace MySale.
Earlier this year Frasers acquired a 28.7% stake in the company, which connects global buyers and sellers to Australian and New Zealand ecommerce sites.
Frasers has offered a price of 2p per share for the remainder of the company, which it values at approximately £13.6m.
In a statement, Frasers said the offer reflected its ambitions to grow outside of the UK, and that it was "exploring the potential for further international expansion through acquisitions, joint ventures and organic openings."
The firm says it is yet to approach or discuss the offer with MySale's management.
In regard to MySale's staff, Frasers said it has "no intention to make any changes to the continued employment of MySale's current employees and management."
The company has enjoyed a busy year to date, following the acquisition of women's fashion outlet Missguided with a swoop for popular online fashion retailer I Saw it First last month.
It also offloaded a number of freehold and long leasehold retail parks last week for £205m.