People: John Pye; East Midlands Environmental Consultants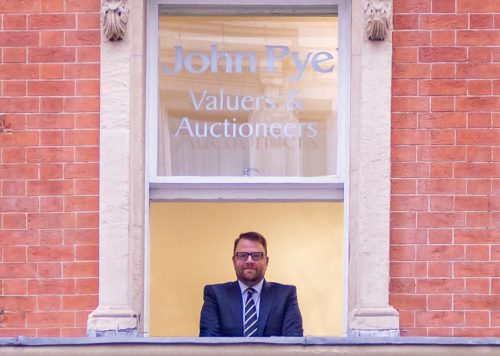 After a 12-month term as vice president, Trevor Palethorpe, joint head of Nottingham-based John Pye Business & Property has been elected as president by NAVA, a division of Propertymark.
Palethorpe says he aims to guide the organisation in re-engaging with its members and hopes to encourage the next generation of auctioneers.
He said: "I genuinely love the profession which I've been part of now for over 25 years, so to be elected President of NAVA Propertymark is really a great honour. I grew up in auctions and have amassed experience that spans business assets through to property and fine art, plus everything in between. I'm looking forward to sharing this knowledge and experience with other colleagues and industry professionals."
Ecology, land management and arboriculture specialist, East Midlands Environmental Consultants (EMEC), has appointed two new ecologists.
Joining the Nottingham-based company are Alice Palmer and Sam Geldard. The appointments follow a rise in demand from landowners, developers and house builders wanting to progress planning approvals and meet new government biodiversity net gain legislation
Palmer joins as a senior ecologist and holds a MSc in Biodiversity and Conservation and Level 1 Class Licences for bats and great crested newts.
Geldard is joining as an assistant ecologist and is currently completing a Biology and Environmental Management focused BSc at the Open University. He also has a Level 3 Business Administration NVQ and Level 3 Tree Climbing and Aerial Rescue.