70 jobs to be created at £20m nuclear manufacturing facility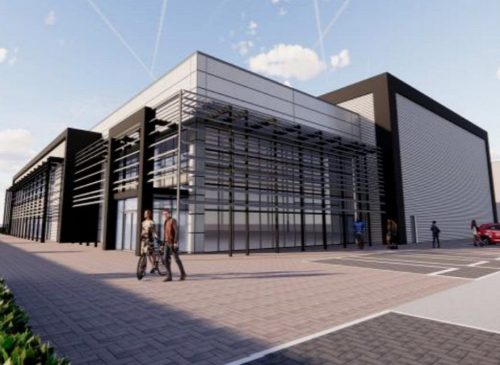 Seventy jobs are to be created at the Nuclear AMRC Midlands advanced manufacturing centre in Derby, it has been revealed.
Construction work on the 46,904 sq ft facility at Infinity Park Derby (IPD) is said to be progressing to plan following a successful pilot scheme at the nearby iHub building.
The £20m centre has been designed by Stephen George + Partners (SGP) in conjunction with March Developments. It will comprise of two buildings – a 21,528 sq ft manufacturing centre and a two-storey, 25,210 sq ft office and welfare facility containing laboratories, testing and prototyping facilities.
The R&D centre is expected to add £52m to Derby's economy over a five-year period.
Andrew Storer, CEO of the Nuclear AMRC, said: "The new Nuclear AMRC Midlands facility will play a vital role in helping manufacturers seize the opportunities and tackle the challenges of the national transition to net zero emissions.
"As the first High Value Manufacturing Catapult facility in the East Midlands, we will continue to work closely with local industry, academic and government partners to deliver sustainable growth for decades to come. The coming years will see increasing investment into clean energy and low-carbon technologies, and the region is well placed to capitalise on the opportunity thanks to its wealth of experience, innovation, and engineering expertise."