Accountancy firm makes move to Professional Services Quarter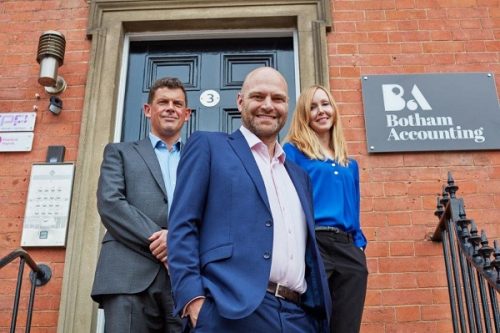 Botham Accounting, the Nottingham-based accountancy firm, has relocated to new offices at 3-5 College Street.
The move has been combined with a new brand enhanced by photography of sculptures created by glass artist Bethany Wood.
Andrew Botham, managing director of Botham Accounting, said: "We had outgrown our previous office quite substantially but the homeworking over the last two years and the move to more hybrid working allowed us to continue to increase the team significantly. We are delighted to have been able to secure this beautiful and prestigious building in the business heart of NG1 which allows the whole team the ability to work in a brighter and more spacious environment and enables the provision of high quality training to the team which is critical for our role as an ICAEW training practice.
3-5 College Street overlooks Nottingham Cathedral and the Playhouse and is in Nottingham's professional quarter. The building spans five floors of offices, meeting rooms and breakout space.
Botham added: We chose the time of the move to refresh our brand logo with a brief to enhance the digital representation of Botham Accounting and to herald in a new phase in the firm's development. Working with Linney in the creation of it was a joy and our new branding perfectly represents us as a modern, intelligent and collaborative firm. We are excited to see what the future brings for the property and healthcare sectors and our part in supporting them."