Trade vs private equity – what are they looking for?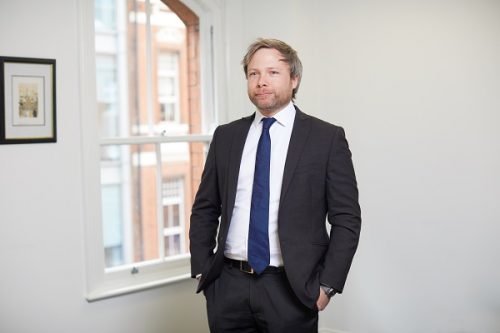 by Harry Walker – Partner, FRP Corporate Finance
When it comes to weighing-up a sale to a trade buyer, or taking on private equity investment, the first question potential sellers should consider is "what do I want"?
Each path can help to meet different objectives – on the one hand, the opportunity for a full exit now, and on the other a potentially larger exit in a few years' time, albeit with higher risk.
As with any transaction, sellers and management teams should consider the other side of the coin – what these buyers are looking for. Here, we consider what will be front-of-mind for each group.
The same…
The first place to start is with the similarities in their approach.
In current market conditions, we're seeing demand in certain sectors remain stronger than for others, and typically both private equity and trade appetite will follow market forces.
Given uncertainty over weakened consumer demand, there is currently stronger appetite for firms that sell business-to-business. Certain sectors also stand out as highly desirable, notably healthcare, business services and technology, but in general any area where there's likely to be growing demand in the long term will be attractive to investors or encourage trade players to pursue M&A.
On an operational level, trade buyers and private equity investors share many of the same considerations, albeit trade buyers are generally more likely to be forgiving of potential weaknesses in a business' scorecard as they can lean on their own capabilities to fill the holes.
Universally, each wants to see a good quality product or service offering, preferably with a defined niche and defensible market to support the robustness and longevity of the business' revenues.
Additionally, they will also need to do their own due diligence on strategy and financials and so will require detail here. They'll ideally want to see an established business plan, financial projections that cover both the short and long term, and will review information on financial performance, as well as the balance sheet, as part of any due diligence process.
…but different
But then, where do they differ?
For private equity firms, the fundamental goal is a short to medium-term return on investment. To do this, private equity houses look to create value by supporting high-quality management teams and credible businesses, and then realising their investment through a strategic sale, a second round of private equity funding, or a public listing.
From day one, they will have one eye on the exit – which will usually be a three-to-five years away, although it could be up to ten years – and will be bringing capital and experience to help progress towards this, which can benefit all parties involved.
Given this eye on value, private equity investors will be looking from the start for evidence that a business has growth opportunities in their sector. They'll be attracted to niche or defendable market positions, and opportunities to potentially make further acquisitions – to 'buy and build' new capabilities.
One of the biggest desirables for private equity houses – who are usually purely financial investors not business operators – is that the operations of their investee companies are in the hands of capable, dedicated and incentivised individuals in the management team, who have the vision and skills to keep the core business on a good path.
They will be particularly drawn to cash-generative businesses, and they'll be particularly interested in evidence of healthy financial projections – even if realising the maximum extent of these projections means making new injections of cash, skills or knowledge.
In contrast, for trade buyers, a target business' growth, revenue and profit on a standalone basis needn't be everything.
As operators in a sector themselves, they may price in the potential for a business they acquire to drive cost synergies and unlock cost savings for them by combining and rationalising similar functions – such as distribution networks or back-office processes – or through purchasing economies of scale.
Or trade parties may be on the look-out for cross-selling opportunities – the ability to bring their products to new markets by tapping into the target's existing client base or vice versa.
As a result, trade buyers are often attracted to more mature businesses – those that may have slower growth potential, but do have market reputation and a strong, loyal client base – and could pay a premium for this. Private equity investors, by contrast, cannot factor in synergies when valuing a deal.
Trade buyers may also be more forgiving than private equity houses of an incomplete management team or cases where a key individual such as a managing director is looking to retire in the short term, as they can bring their own team in to plug the gaps.
Finally, trade parties will have a level of understanding of any target's sector that private equity houses are unlikely to be able to match. As such, private equity firms will often need to do more due diligence on the commercial opportunity for their investments, the management team's CVs and focus more heavily on the deliverability of forecasts when finalising their investment decision.
These contrasting approaches can make the acquisition processes feel quite different, although in our experience a fundamentally strong business will always be able to find a new home, whether it be with private equity or trade.
Looking ahead
We can't overemphasise how important it is when it comes to selling a business to get the presentation of those common considerations right. But in order to secure the best possible outcomes for all involved, it will be worth reviewing the specific factors each buyer will be looking for – and consider how a business can emphasise its strengths in these areas.
At FRP Corporate Finance, we're highly experienced in advising on both trade and private equity sales, and can help you weigh up your options, and consider what your potential buyers will be examining.
For more information on how our East Midlands team can support you in your sale strategies, get in touch: harry.walker@frpadvisory.com