95 jobs created as first phase of Leicestershire business park completes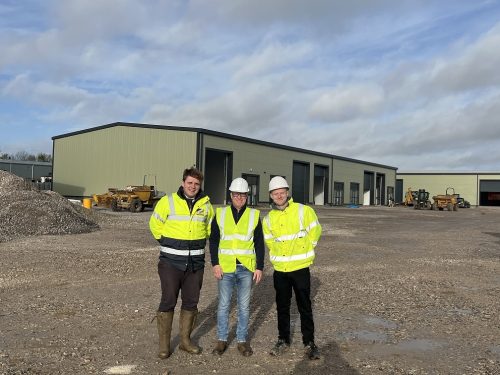 Almost 100 jobs have been created at Wymeswold Industrial Estate in Leicestershire.
All of the units at the site have now been either sold or let, with Fleet Auction Group snapping up the final space at the industrial park.
More than 95 jobs have been created at the development, which comprises 20 units ranging in size from 1,900sq ft to 12,000 sq ft.
The industrial park is located on The Prestwold Estate and managed by Mather Jamie.
Plans for a second phase have been submitted.
Geoff Prince, managing director of developers the Prince Group, said: "We have a longstanding relationship with Mather Jamie and always value their advice and guidance which on this occasion has helped The Prince Group deliver and create something that will benefit businesses and create local employment."
Hamish Byers, associate director at Mather Jamie, added: "The speed in which all units have been occupied shows the success of the development and that there is definitely a demand for industrial units within a rural community and when carefully planned these facilities can positively impact local communities and the environment. My clients, the Prestwold Estate, are committed to developing opportunities which benefit the local community and as longstanding owners and employers in the local area, it was very important for them to deliver a scheme of high quality and maximising local opportunities."