Green light for Clifton funeral home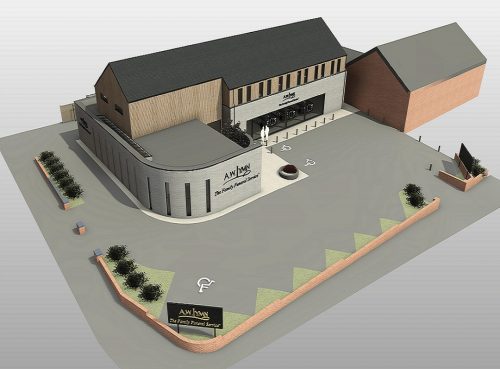 One of the East Midlands' longest-standing funeral directors has been granted planning permission to create a purpose-built funeral home with additional commercial space and three residential flats in Clifton, Nottingham.
A.W. Lymn will relocate from its current Clifton branch at Chaworth House upon completion of the proposed 169.1 sq m premises on Southchurch Drive.
The site will open in 2023 and be run by funeral director Joanna Widdowson, who has worked for the fifth-generation family business for the past six years.
Widdowson said: "I am delighted that we have received planning permission to carry out the new work and am excited to continue delivering the high level of service that we pride ourselves on out of a bigger and better branch. The added space and improvement of the facilities will benefit families and the team, with even easier access as we will be located on the tramline and have onsite parking."
Pete Clarson, commercial director at A.W. Lymn, added: "It is crucial that we are a visible, easily accessible face within the community. After serving the people of Clifton since 1990, we feel now is the right time to move to a more spacious branch and are investing in a purpose-built funeral home right in the heart of Clifton, with a residential and commercial offering."