New images released of 245,000 sq ft bioscience hub
New images have been released by the developer behind Nottingham's The Island Quarter development that showcase what the scheme's next phase – a new bioscience facility – could look like.
Designed by CPMG Architects, the plans include 245,000 sq ft of research and laboratory space across two buildings that will be connected by a glazed link at upper levels and provide a mixture of laboratory, office and meeting spaces.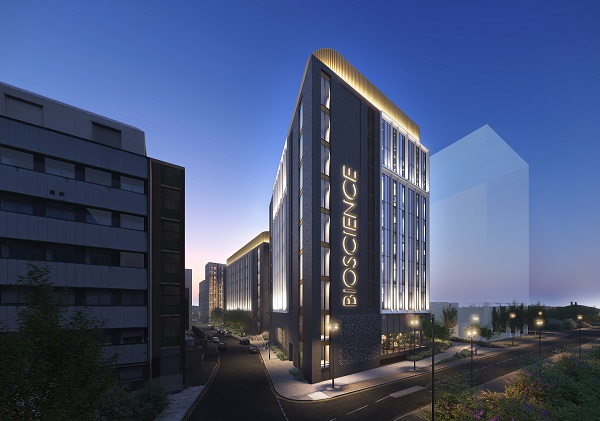 Proposals were submitted by The Conygar Investment Company to Nottingham City Council in December and, if approved, the building will act as an incubator for new and growing businesses within the sector.
Christopher Ware, property director at Conygar, said: "Nottingham is a centre of innovation and no more so than within the biosciences sector. This latest phase of The Island Quarter shows our commitment to supporting the city's role as a leader in the sector by developing a brand new facility to house and nurture some of the most exciting and innovative businesses in the UK."
David Jones, director at planning and environmental consultancy Axis, added: "The Island Quarter is a hugely important regeneration opportunity for the city and these new images will help people visualise the next phase of development at the site, for a state-of-the-art biosciences facility to complement what the city already has to offer."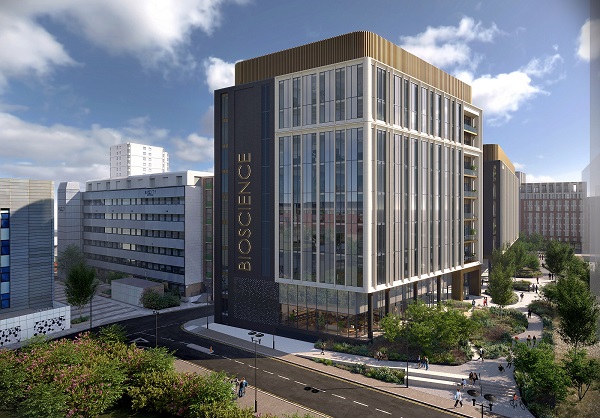 These latest proposals will continue the development of the northern edge of the 36-acre development, which also features a 693-bed student accommodation block, due for completion in summer 2024.