Four tips for guiding your business through The Great Resignation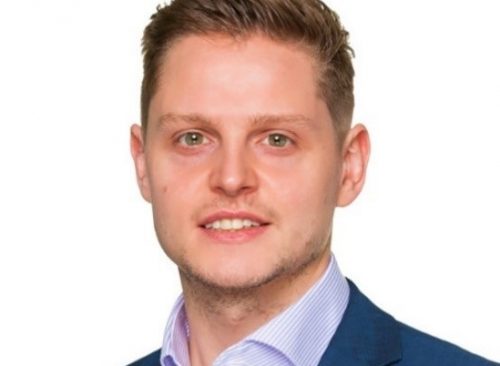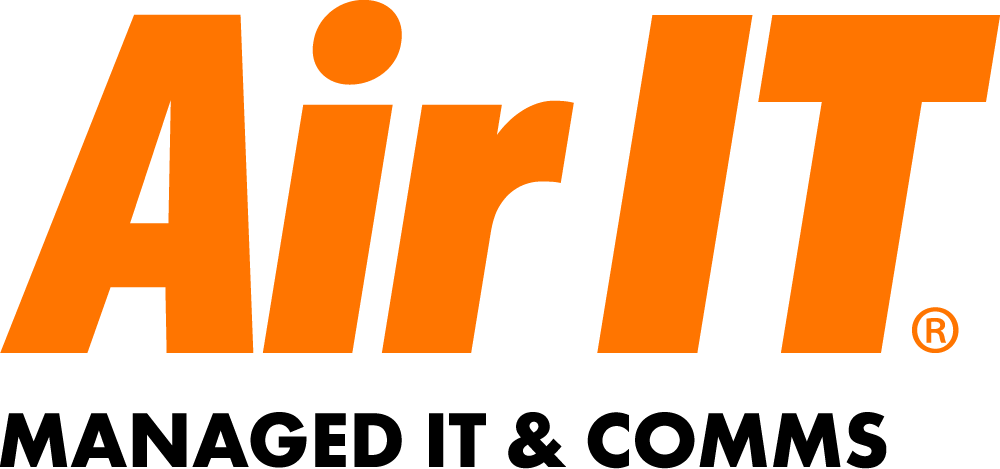 The pandemic caused many industries to suffer or even shut down for several months, putting a pause on recruitment.
Now that the world has opened up again, says Lee Johnson CIO/CISO of Air IT, the labour market has turned on its head and there are more openings than there are people. This, combined with the fact that employees are now thinking more deeply about what they really want from their careers, has created a huge challenge when it comes to retention and recruitment.
What is the Great Resignation?
'The Great Resignation' is the ongoing trend which refers to employees resigning from their jobs since the events of the pandemic, for a variety of reasons. Almost a fifth of UK workers said they expect to leave their current job for a new employer in the next 12 months as they seek better pay and job satisfaction, according to a PwC survey.
How the Great Resignation affects IT departments
It has always been notoriously difficult to hire in the technology sector, which means that IT departments have been impacted by the Great Resignation more than others – in Q3 2021, 31% of IT workers actively sought out a new job. This leaves IT departments short-staffed, inefficient and lacking in technical skills and business knowledge.
Even before the pandemic, there was more demand for IT skills than could be supplied, and the pressure on IT decision-makers to continue keeping operations running smoothly for their organisation is at an all-time high.
That's why we've put together a few tips for IT decision-makers and business owners on how to guide your team through the challenges of the Great Resignation and ensure your operations can continue smoothly in the face of significant changes.
Four Tips for Guiding Your IT Department Through the Great Resignation
Embrace hybrid working (but encourage connection)
Hybrid working has been adopted by the majority of organisations that are able to do so, and it is clear that most employees would like this trend to continue going forward.
PwC found that 63% of survey respondents preferred a mix of in-person and remote working, and expected their employer to offer this for at least the next 12 months. 26% preferred full-time remote working, and only 11% preferred full-time in-person working. Hybrid working offers greater flexibility, work-life balance and cost savings for individuals, whilst having a positive effect on productivity levels, so it's a great option for both employees and employers.
However, it is important not to let hybrid working cause a disconnect within your team. Working remotely can lead to feelings of seclusion and make people feel detached from their workplace, so take the time to encourage human connection between employees, whether it's through team-building events, setting days where everyone is in the office together, or making the most of collaboration tools such as Microsoft Teams.
Create growth opportunities
The potential for advancement is increasingly important for employees and candidates, who want to know that they will be able to develop their skills, remain engaged with their work and feel that their contribution is recognised. This can be done by upskilling employees through training and certifications, and promoting from within wherever possible.
By ensuring that there are career growth opportunities within your IT department, you will be showing your appreciation and recognition of your valued team members.
Allow technology to fill the gaps
In response to the retention and recruitment struggles faced by managers and executives in recent months, many are looking to change processes to become less reliant on the institutional knowledge of employees. Relying on one person or a small team to hold all knowledge of a business, its processes and IT requirements means that if they resign, they take that knowledge with them, and the rest of the team is faced with a bigger workload.
Using processes such as automation can help IT departments keep operations running smoothly, as well as saving time and money training new employees on routine tasks.
Automation can be used for recurring processes such as:
Proactive monitoring and remediation of basic IT faults such as disk space usage, virus threats etc.
Update management and deployment, including apps such as Chrome, Firefox and other third-party software
Deployment of line-of-business software
Automation can help business leaders drive business transformation by using:
Robotic process automation
Robotic process automation (RPA), also referred to as software robotics, utilises automation technology to replicate the repetitive and administrative tasks typically performed by human workers such as:
Automating business processes increases visibility and improves strategic oversight by standardising processes and making data more accessible. It also enables tracking of key performance indicators and gaining deeper insights into the overall performance and health of the business.
Automation of billing processes not only streamlines the process, increases efficiency and improves accuracy, but it also brings rapid cost savings to the business and enhances customer satisfaction, as bots can work around the clock and can reduce wait times for customers. Automating billing can also help to improve financial visibility by providing real-time data on revenue and outstanding accounts, which can help business leaders make better business decisions.
Bank reconciliation is a crucial accounting process that ensures the accuracy of your financial records by comparing the information in your accounting records to that of your bank account. By utilising automatic reconciliation, you can streamline the process, allowing you to have full visibility and control, whist saving time and reducing the potential for errors which can help to minimise financial risk for your business.
RPA offers a wide range of advantages that can positively impact various aspects of your business, including customer satisfaction, employee engagement, process speed, accuracy, and cost efficiency. Implementing software robots can lead to significant and measurable improvements in these areas.
The true benefits of automation lie not in replacing human workforce but in augmenting and empowering them. By automating repetitive and time-consuming manual tasks, employees are freed up to focus on more strategic and higher-value activities. This not only increases efficiency and productivity but also allows employees to perform more challenging and meaningful work, leading to greater job satisfaction and engagement. Engaged employees are more invested in their work and are more likely to drive business success.
Outsource your IT support
Many small-to-medium businesses find that their IT needs tend to peak and trough, so there may not always be a need for a bigger IT department, whereas at other times their workload is overwhelming and there's a need for an extra pair of hands. This, combined with the widening skills gap, makes it a challenge for IT and business leaders to plan accordingly.
Having a reliable Managed Support partner means that you have an expert service desk on hand to help with everyday IT issues, whether you choose to fully outsource or just have them as a complementary team that is on hand when you need extra support.
And don't forget about cyber security – this responsibility is often left to IT staff but it has become so complex that even the most mature IT departments probably don't have the budget, skills or resources to develop an in-house security operation. It's a specialist area and it's expensive to hire and retain a cyber security engineer when they are in such high demand.
The benefits of a Managed IT service include:
The knowledge and experience of a large team, with none of the time, expense or pressure involved with hiring someone new or relying solely on your in-house IT manager/team
You only pay for what you need, on a fixed monthly payment that easily slots into your budget
The ability to take advantage of advanced services such as cyber security and business intelligence, using technology to modernise your business
More time to focus on long-term, strategic initiatives as the day-to-day support is covered
Save time, money and effort with Managed IT Support
Air IT is an award-winning Managed Service Provider. We're a friendly team with plenty of expertise, and our services range from fully managed or complementary IT Support to Professional Services, Cyber Security, Communications and Business Intelligence.
If you could use a helping hand with your IT strategy, please don't hesitate to get in touch.