Venue that 'reeks of music' celebrates 20th anniversary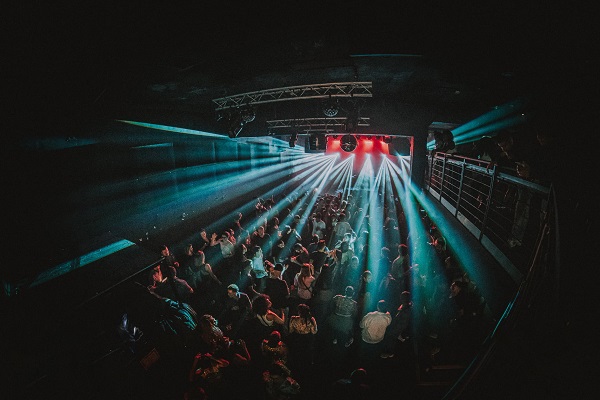 As hospitality venues decide to close their doors due to the ongoing cost of living crisis, one East Midlands venue is powering ahead and celebrating its 20th anniversary.
Rescue Rooms, which is owned by DHP, is based in Nottingham city centre. This week it celebrates two decades of live music with a seven-day celebration.
Frank Turner headlines a special solo show on Saturday 25th February for a double celebration marking 20 years of Xtra Mile Recordings, as well as the Rescue Rooms anniversary.
The sold out show to celebrate the 20 year milestone comes after a week of special events at the Goldsmith Street venue featuring live music, DJ sets, club events, drag shows and bingo (Monday 20th February – Sunday 26th February).
It also comes as a new report from the Music Venue Trust shows that grassroots gig spaces in the UK are "going over a cliff" following the pandemic and shutting off the pipeline of future talent.
Anton Lockwood, Director of Live at DHP Family – the company behind Rescue Rooms – who was brought into the live music company to open the venue, is adamant about the importance of venues like Rescue Rooms.
"It's fantastic to be celebrating the 20th birthday of the Rescue Rooms this week! When we conceived of the venue all those years ago we wanted to create somewhere with great atmosphere, interesting programming and a thoroughly enjoyable gig going experience – and the success and longevity of the venue suggests we're achieving that. We're also proud of our varied club night programme where the "rooms" in the venue's name showcase many and varied genres of great music.
"Of course it's wonderful to list the artists who played Rescue Rooms on their way to fill stadia – but it's also important to note there are many, many more artists who aren't mainstream but still bring pleasure to millions of people – and it's vital to provide great stages for them, which is a huge part of what we do. This is particularly meaningful in a time when music venues are under more and more pressure – so I'm delighted to bring a positive story about grassroots live music!"
Bringing the week-long birthday party to a close on Sunday 26th February will be Panchiko, the band who reformed after an intense worldwide internet search to track down the artists behind a mystery CD discovered in a charity shop in Sherwood. Now they are back to play the venue where one of their number worked as a sound engineer, for a nice full circle moment fresh from selling out venues across the US and UK.
Opened by DHP Family on 22 February 2003 as a place to host cutting edge live music, Rescue Rooms has been described as a "jewel in the crown" of Nottingham's live music and is an established destination on the touring circuit for emerging acts.
Among those paying tribute as the venue gears up for the anniversary, Amber Run called it "a venue that reeks of music and wears it like a crown".
Joe, from Amber Run, explained what the venue means to the band: "When we worked at Rescue Rooms, we used to go into the main room and dream that we would get to play it one day. Now we have, ten times over and it still has that mystique.
"Never before have we needed shared experience more. And I can't think of anything that's impacted me more than a room full of people singing the same words to the same song at the same time. Venues like Rescue Rooms are the cauldron that create culture and bind people together."