£700m funding boost for Leicestershire lender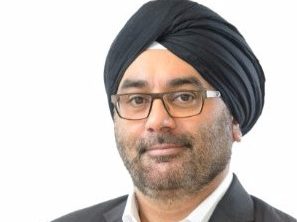 Alterative lender ThinCats have secured a new warehouse facility in collaboration with Citi and Barclays Bank PLC, backed the British Business Bank's ENABLE guarantee program.
This program enables lending of up to £696m for mid-sized small businesses in the UK, establishing one of the largest dedicated funding sources with a non-bank lender.
Citi and Barclays are jointly providing senior funding, while ThinCats contributes junior funding, with a portion of the junior funding coming from a leading UK credit fund.
This marks ThinCats' second transaction supported by the ENABLE Guarantee program, which aims to encourage increased lending to smaller businesses by reducing the required capital or junior funding.
Under an Enable Guarantee, the UK Government assumes a portion of the risk in transactions supporting loans to smaller businesses in exchange for a fee.
Ravi Anand, managing director of ThinCats: "Despite macro headwinds we continue to see strong demand from mid-sized businesses to fund organic growth opportunities and for merger and acquisition transactions, with considerable follow-on funding for existing borrowers. The size of this new funding reflects the maturity of our business in terms of scale and our strong overall performance. 
 "Mid-sized SMEs businesses are a critical contributor to  economic growth and rightly deserve support via the British Business Bank's ENABLE Guarantee programme. ENABLE does what it says on the tin; in this case enabling alternative lenders like ThinCats, working alongside banks, to provide bespoke lending at scale to support UK businesses."