Vision behind £130m arts centre revealed at property conference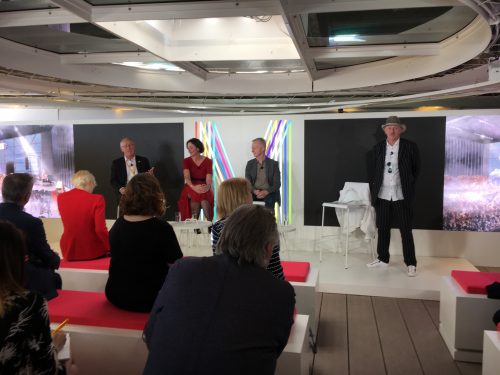 The scale of the ambition behind Manchester's new £130m arts centre was laid bare this week.
The final presentation of the week at the Manchester stand at the Cannes property convention focussed on The Factory arts centre.
Urban Splash boss Tom Bloxham led the discussion which also included Sir Richard Leese – leader of the city council.
All but the last £5m of the funding is in place and work has started on the centre which will be home to the Manchester International Festival.
Work has already started on the site and the centre is expected to be open for business in 2021.
The centre will be open all year round and is expected to attract just under a million visitors per year.
Sir Richard said: "The Factory will be a reflection of Manchester and its unique character. There is not a city anywhere in the world like ours.
"The Factory will be a physical representation of Manchester and the role culture and the arts play in the city's life.
"The Factory started out life 11 years ago and the concept was going to be a Royal Opera House for the North.
"Over the years the project has been Mancunified. Culture plays a key role in our city. We want to create a place where people want to live work and play."
As well as being home to the festival the centre will also be used as a venue for international acts as well as home grown talent.
According to Sir Richard Leese The Factory will pump £1.1bn into Manchester's economy over the next decade.
The flexible theatre and arts venue is being built on the former site of Granada Studios, in the St John's Quarter.
It is being developed by Manchester Quays, a development partnership between Allied London and Manchester City Council,
The name comes from Factory Records, the independent record label founded by Tony Wilson which was home to Joy Division, New Order and The Happy Mondays.