'Those who act bravely, making changes and taking a managed risk, can do well in the recovery'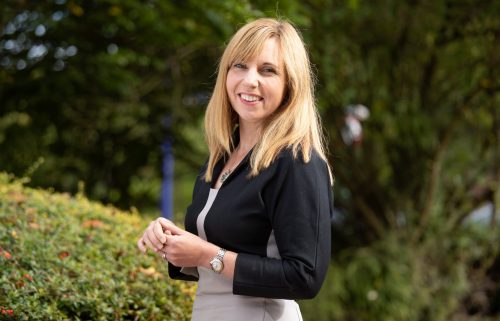 X

Register for free to receive latest news stories direct to your inbox
Register
Joanna Deffley is Shakespeare Martineau regional head for the West Midlands. As well as heading up the West Midlands region, Joanna is a partner at the firm and specialises in strategic land development. Working with house builders, landowners, promoters and registered providers, Joanna has a vast experience of residential and mixed-use schemes.
---


I thrive on getting a deal over the line. As a strategic development specialist, I enjoy the complexity of the transactions and giving commercial and technical advice on those transactions. I like getting a deal done, and being part of creating new homes and communities. In my role as West Midlands regional head, I enjoy challenging others, and myself, to perform at a higher level, and give our best self every day. I am hugely motivated by my team around me and regularly impressed by the ideas they have to drive the business forward.
Local knowledge is power. As a full service Midlands-centric practice, we know the market, and know the region, and that sets us apart from our competitors. In my practice area, there is always opportunity in a down turn, which I have seen during the last recession. Those who act bravely, making changes, and taking a managed risk, can do well in the recovery. Clients need the best legal and commercial advice to manage those risks, and the team at Shakespeare Martineau are well placed to provide that advice.
Technology is changing the legal sector for the better. We can't ignore that Covid-19 has had a huge impact. Brexit will also impact the legal sector, and has been doing so for a number of years. However, how legal services and legal work is delivered has changed significantly – from the speed of transactions to the working environment.
At the start of my career we were still using letters and faxes as the main way of conducting legal business and even just 10 years ago it would have been almost impossible to work in a senior role and manage a family, due to long hours and fixed office location – agile working has really helped improve the work-life balance and technology has made transactions much quicker.
Be your authentic self. This is such an important message. It takes a lot of energy to hide your personality, and while it's hugely important to remain professional we are a people business – our clients don't just buy our legal services they buy into our culture and personality too.
Going the extra mile is worth it. As a newly-qualified solicitor, my boss told me that passengers on an aeroplane will notice the faulty, leaking coffee pot, and even if the plane itself is in perfect condition, they'll doubt it. It's those 'critical non-essentials' that make all the difference, from the way you present your work, the drinks you serve in the office and the atmosphere in the building. Clients can get quality legal advice from a variety of firms, but it's those added extras and whole package that people judge you on and keep clients working with you.
My family are behind everything I do. My husband has supported me throughout my career, encouraging me when I doubted myself (as far back as the point I almost quit law school) and sharing all family life responsibilities, 50:50. I really couldn't do my job without him, and so he has probably been the main influencer.
A number of years ago, at the start of my leadership journey, I read Sheryl Sandberg's Lean-In, which I found hugely inspirational. I didn't agree with everything that was said in the book, but disagreeing in itself empowered me to find my voice in the business world, and think that my opinion might matter. On a day to day basis, my son, who is six, often tells me: "You have to push through it Mummy and keep going," and that gives me tremendous drive.
Lockdown has had its advantages. I'm not generally one for doing nothing as a way to relax. I like walking, running, active holidays, but the enforced lock down has given me a chance to have some quiet, at home time, to switch off the electronic devices and re-engage with books, which I have re-discovered is relaxing and very rewarding!
---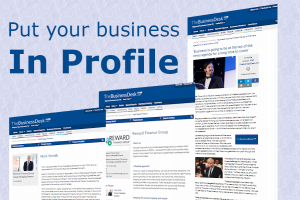 Appear in your own In Profile feature by signing up for a Business Profile on TheBusinessDesk.com.
The company and individual profiles on TheBusinessDesk.com are designed to help our clients build corporate and individual awareness within the regional business community and benefit from TheBusinessDesk's traffic and visibility in the business community and the search engines.