'Pent-up demand' sees customers flock to Revolution Bars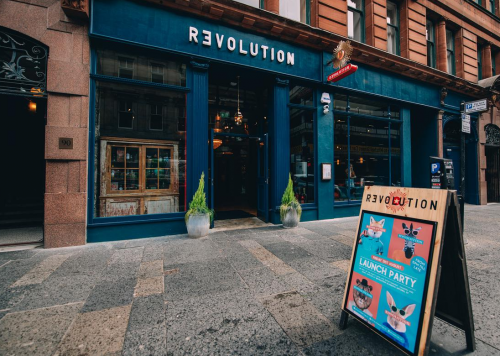 Revolution Bars Group is ready to 'bounce back' thanks to 'pent-up demand' from customers.
The owner of Revolution and Revolucion de Cuba brands said it was on track to reopen this month following government's announcement that restrictions on indoor hospitality will be lifted.
The group, which has 66 bars, recommenced trading across 20 venues with outdoor seating last month, adding a further five in Wales, Scotland and Northern Ireland.
It said trading had been 'extremely strong' since reopening despite the cold weather.
In venues where it has been able to trade outdoors, covers available represented approximately 15% of total capacity of those venues, which are also trading for shorter hours than normal.
Despite these constraints, the group said those venues delivered 48% of the sales in the four weeks to 9 May 2021 when compared to the same period in 2019, when there were no COVID-19 restrictions.
It has now revised its full year performance for the 12 months ending 30 June 2021 to be ahead of previous management expectations.
"We believe this performance has been underpinned by the strength of our brands, our loyal customer base and the improvements we have made to the business during the period of forced closure," it said.
Net bank debt at 10 May 2021 stood at £28.5m, with total available facilities of £40.2m.
Rob Pitcher, CEO of Revolution Bars Group said: "As predicted we have seen huge pent-up demand and a rapid recovery across the nation in the bars with outside space that we have been able to open to date.
"The ability to trade inside from 17 May 2021 provides another landmark in the Roadmap and whilst we will still be restricted to using less than 50% of our actual capacity, the demand that we have experienced in recent weeks provides us with the confidence to open all the remaining bars.
"We are delighted to welcome our guests back indoors from the 17 May 2021, and look forward to the full benefits still to come when all restrictions are lifted in mid-June."