Be open and communicate when planning the future of your family business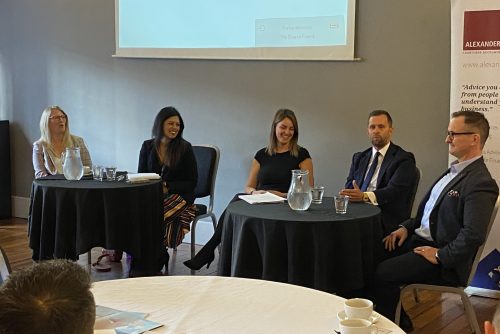 Family businesses are the lifeblood of the region's economy.
From Warburtons to Boohoo to Robinsons, the North West is home to more than 500,000 family firms across the region.
Often, those businesses that started by a husband-and-wife team or siblings from their kitchen table, expand to employ hundreds of people with second, third or fourth generation family members taking the reins and often taking the business in a new direction.
This can bring with it challenges and opportunities such as safeguarding the business for the next generation, continuity, adapting and pivoting in a new direction, generational planning, wealth planning and tax implications.
All those challenges have been brought to the forefront due to the pandemic.
To discuss those issues and more were a panel of experts at a recent breakfast event hosted by TheBusinessDesk.com in partnership with Hall Brown, Alexander & Co and Pareto Financial planning.
They included:
James Brown – partner and founder of Hall and Brown Family Law
John McCaffery – tax partner at Alexander & Co
Alex Savage – independent financial advisor, Pareto Financial Planning
Claire Mclean – founder and CEO, Realise HR
"Family businesses face unique challenges but also have unique strengths," said John McCaffery.
"Family members often share the same ethos and beliefs on how they want things to be done.
"Often this is passed through generations and even helps align with staff and customers giving them an extra sense of purpose and pride, this is something that can often take years for other businesses to get right."
And when they do get it right, it is equally as important to make sure that family businesses consider their approach to succession planning, family governance as well as structuring and restructuring family businesses in a tax efficient manner.
McCaffery pointed to Family Investment Company as a tax efficient vehicle for protecting wealth for future generations within the protection of a company.
"There is no 'one size fits all' approach when it comes to protecting family wealth," he said.
"Family Investment Companies have been around for some time and can help pass wealth and assets to future generations in an appropriate way.
"Setting up a Family Investment Company is increasingly a popular choice for successful family business owners as part of their broader succession and tax planning strategy.
"They offer a different structure so that people can pass on wealth while maintaining control of assets, and it can be more tax efficient.
"It's simple to set up and offers a flexible approach.
"Another advantage is they are taxed according to corporation tax rates, which are significantly lower than personal income tax rates."
He added: "Tax efficiency is an integral part of effective succession planning. It is important to start planning as early as possible and put in place a well thought through plan," he added.
For James Brown a good succession plan is also critical and is the first step in maintaining the strength of an enterprise and the family's prosperity for generations to come.
Alongside shareholder agreement, another way to protect assets is through a pre-nuptial agreement.
"Businesses are no different from any other asset; during a divorce everything will be taken into consideration in any financial settlement on divorce," he said.
Entrepreneurs who started a business before they married are not exempt from having its value taken into consideration.
Often, Brown said investors in a business want to make sure their shares and assets are protected.
"They come to us to deal with issues before they happen," he said.
"A pre-nuptial agreement can help to protect the capital value of a divorcing partner's share in a family business by ring fencing that interest from claims in the event of a divorce and similarly, a postnuptial agreement can be entered into after marriage if it is felt that it is important to protect a family member's interest in a business.
"When a business is about to IPO or about to take significant investment, you can be sure that all the correct legal work would be in place to help protect the assets of that business should a relationship break down."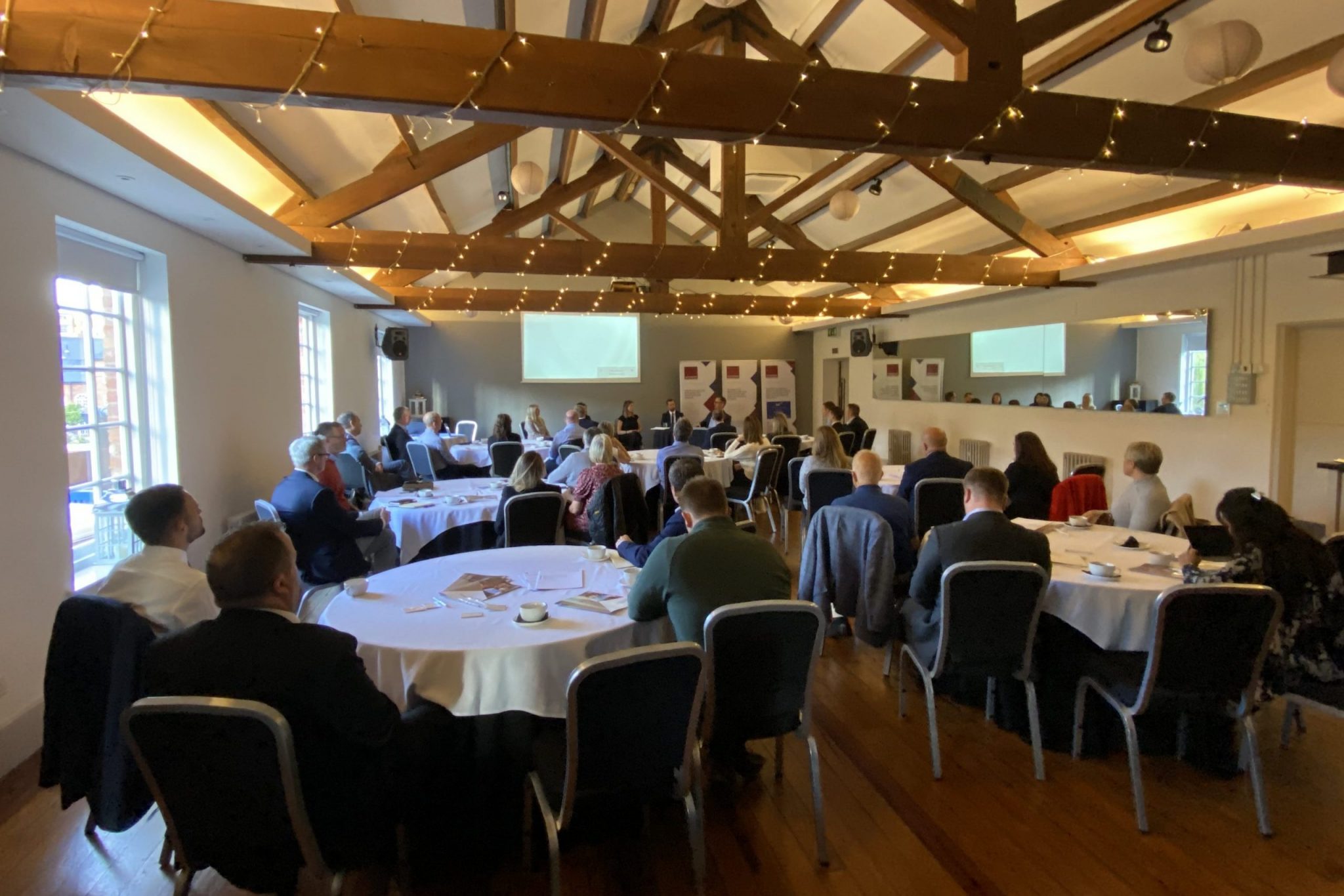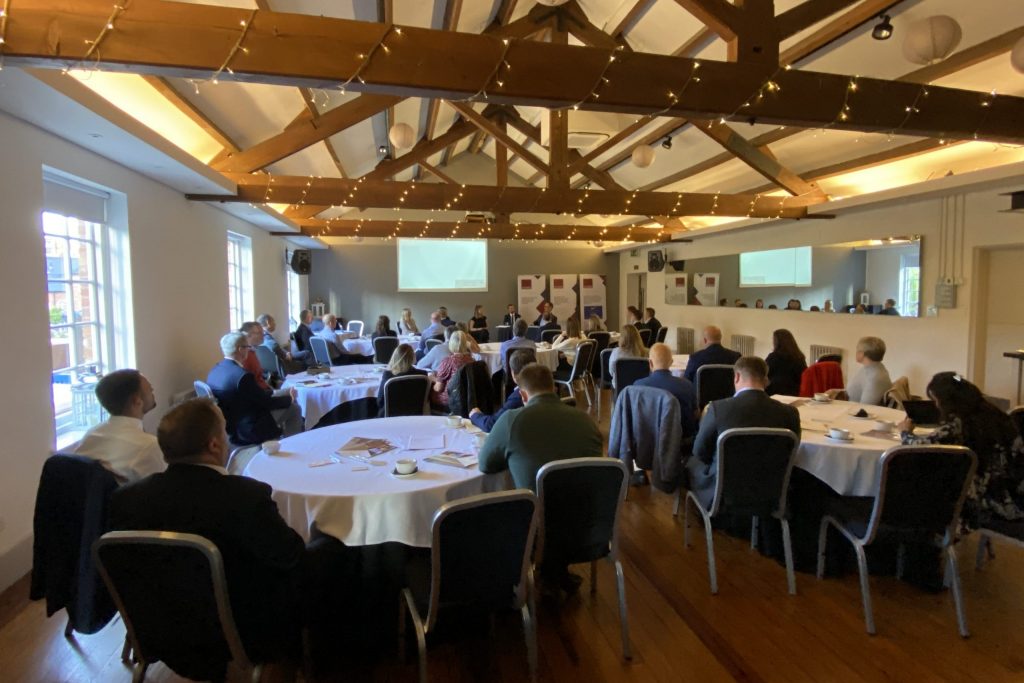 He added: "When relationships do break down and that line of communication is lost, it can get ugly whether that's between a husband or wife, siblings or parents and their children.
"Being open and prepared will make sure that everyone's interest is protected."
Alex Savage said time and time again people are too focused on what they can pass onto their children and often miss out on what they can do to help themselves.
"Passing on wealth to the next generation is one of the most important yet challenging aspects of financial planning around a family business," she said.
"And while it's important to help the next generation it shouldn't come at your own expense.
"Have they thought about investing more into their own pensions and investments to maximise what they have?
"Pensions, for example, are a great way to maximise contributions using cash held in the company. This ensures funds for retirement are accumulated in a tax-efficient manner and provides sensible diversification away from company assets.
"Many family businesses also overlook investment opportunities right under their feet, in the form of their business premises for example.
"Succession planning and retirement planning can be challenging, but as both John and James have said, the earlier family members have those conversations the better it is for everyone."
Claire Mclean commented how employees in family are often treated as family, and this can put even more attention and pressure on the need to handle HR issues with great care and professionalism.
"I've seen how the dynamics of family business can complicate the emotional environment of a business.
"Family values often run through the heart of the business, and this is great because staff can feel it in the culture of the business, they often want to stay with the business, and I've seen companies where employees are encouraging their own families to join the business.
"It creates an excellent culture of family ethos, and therefore communication is paramount.
"People get emotionally attached and involved so changes and directions of the company should be openly communicated with those that matter – and that's often the staff."