Halloween it may be but there are no tricks here only treats…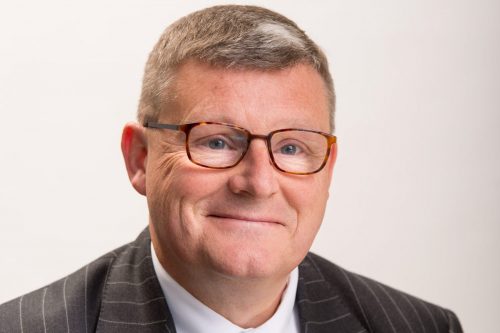 The old belief that when fun becomes work, it ceases to be fun! …. is an untruth for Quota™ one of the brands owned by Saleslevers, a fast-growing UK-based sales enablement company. Games are now used as a training tool in many professions from pilots to surgeons and Quota uses gamification to make sales training so much more fun that participants forget it's work!
"Fun in a training experience is a treat", says Martin Allison F.Inst.SM, "enabling the retention of key learning due to the higher the degree of interactivity". He says, "It's really a slam dunk in today's business context because gamification is competitive as are salespeople".
Sales leaders are currently looking to get their teams together sometime in the next few months perhaps for the first time this year, so they need something unique, to reinforce great sales behaviours and the importance of hitting targets. Quota events are based on interactive seminars that use game mechanics to enhance the sales skills of sales teams, Martin explains.
"There are way too many training programmes or webinars out there where a salesperson is basically sitting listening to a one-sided conversation or lecture. By the end of the day, you're lucky if they have retained 10% of what is taught. It's also boring," says Mr. Allison, who has been associated with training salespeople for over 30 years.
"We have the opposite experience here – no tricks or horror shows! By the end of our events, we see people cheering, laughing and having a great time, which is an ideal learning experience. It gets them very involved in the material and it allows them to immediately use the skills they learned on the job the very next day."
Earl Robertson, the Canadian founder saw the potential for gamification in sales training over two decades ago, developed Quota ™ and expanded internationally including the partnership with Saleslevers here in the UK.
Robertson says he is proud he has been able to achieve what so many small businesses struggle to do: Take a local success and turn it into an international leader, with Quota sessions now held across the globe. The secret, he says, is twofold: It involves cultural sensitivity and finding the right people.
Robertson says it helped that he was able to travel a lot in his earlier management positions and was impacted by the sales training he received with two multinational corporations (Xerox and Procter & Gamble), who both put a huge focus on developing their people. Right out of the gate in 2004, Mr. Robertson began with an impressive list of clients that included Heinz, Sharp and Samsung and the same has happened in the UK.
Ryan Morrison, previous head of new business sales at GB Group plc, attended with the GB sales team a number of Quota events and saw a very impressive performance improvement from them and has subsequently used the learnings at his latest venture TruNarrative.
"What really attracted GB Group to the system was it walked us through the sales cycle and simplified it; we then had a highly repeatable structure to work with and some great content to help develop our talent," Mr. Morrison says "and it was very entertaining; we had a blast!"
Sales leaders thinking of "treating" their teams to an eventful and informative get together should contact Martin Allison, managing director of i-snapshot  via martin.allison@saleslevers.com or call 07547 154107.