South East acquisition for fast expanding Leonard Curtis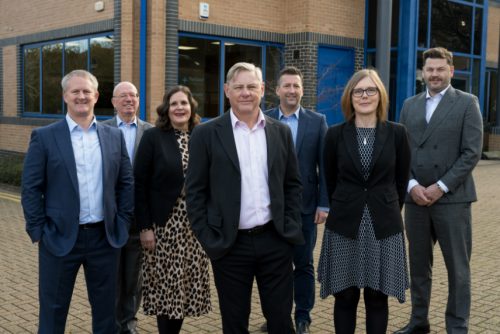 Manchester-headquartered Leonard Curtis Business Solutions Group is strengthening its capabilities across the South Coast with the purchase of leading restructuring specialists Portland.
Southampton-based Portland is well-established in the region with offices in Hampshire and Dorset and has been providing services to businesses of all sizes for more than 20 years.
Leonard Curtis, which employs 239 people, has 19 UK offices across Manchester, Leeds, Birmingham and Cardiff, including an existing base of its own in Southampton, an offshore operation in Guernsey
Portland has a management team of four directors, including managing director Carl Faulds, Steve Godwin, Mike Fortune and Nicola Layland, nine client managers and a team of three support staff. All will be retained as part of the deal.
Carl Faulds will continue to oversee the business-wide delivery of client services in the region, supported by the existing directors and staff and the current Leonard Curtis Southampton team.
The move will enable Portland to add more service lines to its existing recovery capabilities, especially around cashflow support and commercial finance, to support businesses facing financial difficulties and drive recovery growth post-Covid.
For Leonard Curtis this adds significant weight to its south coast footprint.
Carl Faulds said: "This is a great opportunity for us to join a larger group with greater resources, managed by like-minded people with a similar pragmatic culture and approach. It is very good news for us and for businesses in our region."
"Very few firms are willing and able to provide assistance to every size and type of business and by adding Leonard Curtis services to our existing offerings we affirm our position as the total solution provider to businesses in financial distress on the South Coast."
Alex Cadwallader, who heads up Leonard Curtis operations across the South of England said: "The enhanced sector specialisms following this deal will leave us well placed to fully service the needs of all clients in this region, including those in retail, financial services, real estate and construction to name a few."
The purchase is the first since Leonard Curtis attracted investment from family investment office Arete Capital Partners in partnership with SVELLA Plc and marks another positive move for the fast-growing professional services brand.
Daniel Booth, CEO of Leonard Curtis, added: "This deal will extend our expertise at a time of surging demand for our services both here and across the UK."