Martech firm acquires leading UK Salesforce consultancy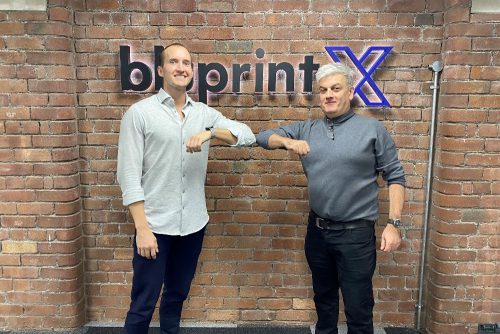 A Liverpool provider of data-driven marketing and sales strategies has acquired a leading UK Salesforce partner.
Colour Consultancy, which is also based in the city, will now become part of BluprintX EMEA, a rapidly growing group of businesses that provide services martech, salestech, and work management solutions to help companies drive revenue growth.
The acquisition by BluprintX EMEA will strengthen the company's Salesforce stack, enhance its Salesforce practice, and provide a platform for further growth.
Salesforce continues to lead the CRM market and organisations worldwide are already experiencing a skills challenge when it comes to sourcing personnel with the right technical expertise to manage the salestech ecosystem.
With Salesforce capabilities already established in BluprintX APAC, the acquisition of Color will consolidate these resources to deliver global coverage and an expanded service offering
Wyatt Bales, managing director, BluprintX EMEA, said: "The upturn in demand for Salesforce services is only expected to increase.
"We're seeing more organisations ready to take their next steps with Marketing Automation, integrating it with CRM, and building out a more holistic sales funnel.
"Given our consultancy-led approach to service delivery, having in-house expertise on the Salesforce stack, backed by proven technical skills – is crucial.
"The addition of Color achieves this, and we couldn't be more excited to have them on board."
Simon Edwards, founder of Color, said: "We recognised that the tech stack landscape is rapidly evolving and SalesTech has fast become a priority for marketing and sales departments.
"By joining BluprintX, we'll bring our Salesforce expertise to bolster the team's existing capabilities, while for us, the move provides the infrastructure to achieve greater scale and growth."
Lee Hackett, BluprintX Global Group CEO, added: "Our strategy is based on increasing revenue growth for global businesses through building a strong presence in EMEA and APAC. This means establishing teams with a truly international footprint and capabilities across all areas of marketing, sales, and service tech enablement.
"The acquisition of Color is consistent with our roadmap, which is to continue to grow through the acquisition of highly specialised and customer-centric businesses, as well as organically."