EVENT: Rainmakers Breakfast Seminar on 19 May 2022
Join us for our breakfast seminar for the corporate finance community as part of the Rainmakers series on Thursday 19th May.
We'll hear from a panel of experts from the corporate finance world as the current health of the deals market, the trends that have developed over the last year, and the factors that will influence performance in the months ahead.
This is a great networking opportunity for those in the corporate finance, private equity and financial and professional services.
The event will be chaired by North West editor Shelina Begum and will take place between 8-10am at EY, 2 St Peter's Sq, Manchester.
It is being held in partnership with law firm CMS.
You can book your FREE place here.
Panelists include: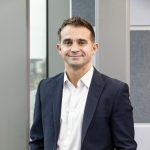 Dom Orsini, Managing Director, Houlihan Lokey
Dom has a strong technology focus, having been involved in a number of high profile software and tech-enabled services transactions since joining in 2012.
Dom previously worked within KPMG's transactions and restructuring practice.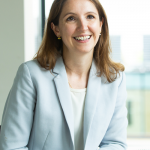 Jill Williams, Mercia Asset Management
Jill joined the private equity investment team in 2018, and is responsible for originating and transacting new investments and managing portfolio companies. She is based in the Manchester office, and invests into high-growth SMEs across the UK in a range of sectors.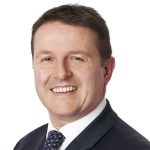 Howard Gill, Partner, CMS
Howard heads the Corporate team in Manchester. He specialises in UK and multi-jurisdictional corporate finance, fundraisings, public and private M&A, joint ventures and corporate governance. Howard has a particular focus on the Real Estate, Hotels and Retail sectors.
Richard Pulford, M&A Partner, EY
Richard Pulford is a noted M&A industry figure in the region. In his 25-year career, he has advised on over 100 completed transactions, worth over £7bn. Pulford joined EY from DC Advisory, where he spent 13 years growing and leading the firm's North West team. Prior to that, he also spent 11 years in PwC's corporate finance team across London and Manchester.