Tough year for Boohoo as pre-tax profits slashed by 94%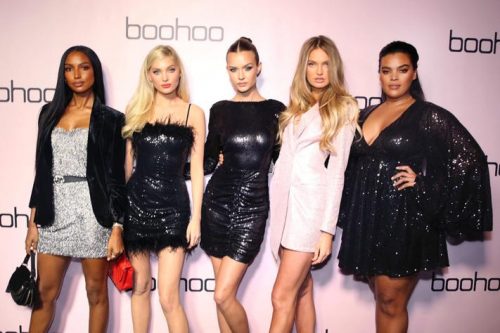 Boohoo, the UK's biggest online retailer, has seen its pre-tax profits and earnings slashed.
The Manchester headquartered company said profitability has been squeezed by an increase in returns rates in the second half of the year; subdued consumer demand as a result of lockdowns in key markets while the international market has been 'negatively impacted' as a result of extended delivery times.
Revenues for the year to the end of 28 February 2022 grew to £1.9bn, up 14% on the previous year and up 61% on 2020.
Adjusted EBITDA was down 28% to £125.1m due to lower growth, a significant increase in outbound carriage costs due to a lack of airfreight capacity and inbound shipping costs rising equally steeply.
Boohoo said this has collectively impacted EBITDA by £60m.
Pre-tax profits were down 94% from last year's £124.7m to £7.8m.
Boohoo shares were down 10.2% this morning and currently trading at 71.80p compared to last night's close of  80p.
John Lyttle, Group CEO, said: "Over the past two years, we have significantly increased market share in our core geographies of the UK and the US, and we have grown active customer numbers by 43% across the group to 20 million.
"Our focus over the past two years has been on investing to build a strong platform, with the right infrastructure, supported by increased capacity to better serve our customers.
"In the year ahead we are focussed on optimising our operations through increasing flexibility within our supply chain, landing key efficiency projects and progressing strategic initiatives such as wholesale and our US distribution centre.
"This will ensure that the group is well-positioned to rebound strongly as pandemic-related headwinds ease."
The fast-fashion company, whose brands include PrettyLittleThing and Nasty Gal, slashed its sales projections twice last year as customers coming out of lockdown returned more clothes and the business was hit by supply chain disruption and freight costs.
Boohoo is also recovering from a labour supply scandal in 2020 which sparked governance changes at the e-commerce retailer.
Russ Mould, investment director at Manchester investment platform, AJ Bell, said: "We're experiencing the great reset for online retailers.
"After two years of joy during the pandemic thanks to the accelerated shift from physical to digital channels, growth rates across large parts of the retail sector are now falling short of expectations.
"Demand is weakening, it is costing a lot more to run these types of businesses, and supply chain issues continue to cause a headache.
"Boohoo has followed in Amazon's shoes by effectively saying growth is more challenging to achieve. Its margins are falling, customers are being fickle with their purchases and sending more items back, and delivery delays are making its overseas operations less efficient."
He added: "Against this backdrop we now have a more cost-conscious consumer who is watching every penny, meaning purchases are now more considered.
"Historically Boohoo benefited from its low price points meaning customers were happy to keep hitting the 'buy' button as the cost of a dress or a top wasn't too demanding. Now, they need to check if there is enough money in their bank account to pay the bills and buy the weekly shopping before thinking about any treats from clothing or other types of retailer selling 'nice to have' products.
"Boohoo seems to have a plan to cope with the current pressures and it remains confident about the future. However, some things are out of its control, principally demand. In this environment expect to see a price war as retailers go for sales volume over profit. That implies further margin compression which is not a good situation to be in.
"Most companies are trying to push up prices, not cut them, so Boohoo could be facing one of its worst patches in the company's history if we do see a price war environment and further pressure on consumer finances."