THG rejects takeover offer as entrepreneur Nick Candy shows interest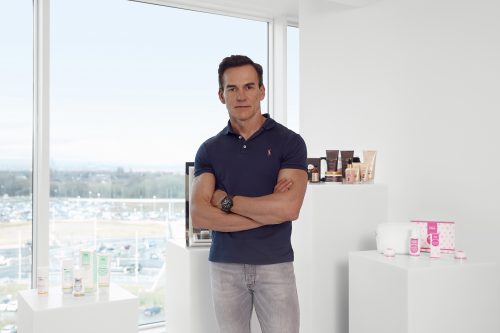 Health and beauty giant THG has rejected a non-binding bid from two investment groups immediately after Candy Ventures, the investment vehicle founded by London entrepreneur Nick Candy, revealed it was considering an offer for the firm.
THG said it had received a 'third unsolicited, highly preliminary and indicative non-binding proposal' of 170p per share from Belerion Capital and King Street Capital Management.
Its board said the offer "significantly undervalued" the company and its future prospects, and has been rejected.
Minutes later, Candy Ventures confirmed it was in the early stages of making a possible offer for THG.
Candy Ventures said it had until June 16 to either make a firm offer for THG or walk away under British takeover rules.
THG, which runs websites including Lookfantastic, Cult Beauty and MyProtein, has seen its shares plunge from a flotation price of 500p in September 2020 to 116.10p at market close today (19 May).
There have been concerns about the firm's governance and the future of the business following a turbulent year.
The online retailer, founded by CEO and executive director Matthew Moulding, saw its shares fall sharply last year after a capital markets day presentation failed to reassure investors about prospects for Ingenuity, which provides software for other retailers.
It currently operates 200 live websites and hopes to double that number by the end of the year.
Moulding himself has hinted at the possibility of taking the company private again telling GQ Magazine last year that life on the public market has "just sucked from start to finish."
News of the offers come as THG recently reported a 35% increase in revenues to £2.2bn, helping push adjusted earnings up 7% at £161m.
First quarter results also showed a 16% jump in revenue to £520m.