'Exceptional performance' for K3 Capital as revenues surge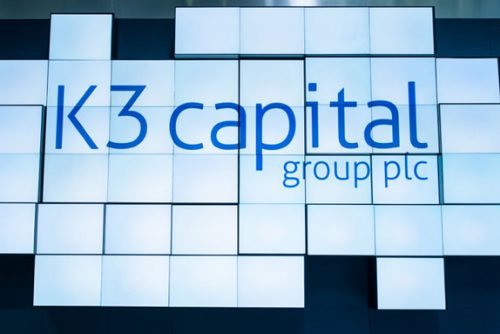 Professional services group K3 Capital expects revenues to be 'comfortably ahead' of market expectation as it experienced strong growth across all its divisions.
The Bolton-headquartered company said it the group has delivered an 'exceptional performance' over the period, driven by the continued execution of the group's strategy.
In a trading update for the year to the end of May 2022, K3 said it expects revenues to be around £67.5m, up 43% on the previous year while adjusted EBITDA is expected to increase by around 24% to £19.5m.
All three business divisions – business sales, restructuring and tax – are expected to report strong performances.
Notable highlights over the period include strong organic revenue growth, the successful integration and growth acceleration of complementary acquisitions and new service line launches providing further cross selling opportunities within the K3's SME client base.
John Rigby, Group CEO, said he anticipated another year of growth boosted by an 'attractive pipeline of M&A opportunities.'
He said: "This financial year has seen the Group further deliver on its strategy to grow both organically, through selective complementary acquisitions and also through launching new service lines that can be leveraged across our SME client base.
"We have seen strong growth across all of our business divisions underpinned by the Group's proprietary data-driven marketing platform and cross-referral network, which continues to drive competitive differentiation and deliver a strong pipeline of opportunities across the Group.
"We are continuing to demonstrate over-delivery against market expectations, highlighting the resilience of our diverse business model."
He continued: "Against a backdrop of wider macro-economic challenges, our growing base of SMEs turn to us for essential services throughout their business journeys.
"Whilst we are seeing a growing demand for Restructuring services as SMEs navigate economic headwinds and unwinding of covid Government support, the opportunity across Business Sales and Tax is buoyant as we grow our footprint and apply our specialist skills."