Landmark Ship Canal House sold to property investment firm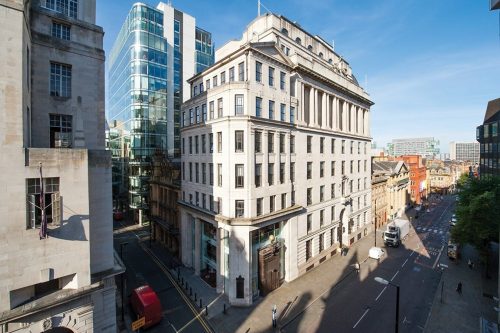 Ship Canal House in Manchester city centre has been acquired by Grosvenor adding to its £200m regional office portfolio.
The 73,000 sq ft building was acquired from real estate investor Ardstone Capital which had paid £25.2m for the site in 2014.
Grosvenor, which also owns Liverpool ONE, Canada House and The Hive in Manchester, is the property arm of the Duke of Westminster.
Built in 1927 for the Manchester Ship Canal Company, Ship Canal House is one of Manchester's best known landmark buildings, situated on King Street, a prime location in the heart of Manchester's financial and commercial district.
Blending historic architecture with modern office space, Ship Canal House is occupied by Gateley, Oaknorth, Vardags, Hall Brown and Flight Club.
Keith Bailey, Investment Director, Grosvenor said: "Manchester's office market continues to rebound well in this post pandemic period with good levels of office demand and take up.
"We are confident that high quality offices in strong locations such as this with a good amenity offering will perform well.
"Ship Canal House is a highly regarded Manchester CBD office asset and through investment in the building we believe it can pivot well to meet the evolving demands of office occupiers and accord with our corporate objectives on environmental performance and service offering."
CBRE acted for Grosvenor on Ship Canal House. The terms of the transaction are not disclosed.