New Chancellor appointed after ministerial resignations rock Government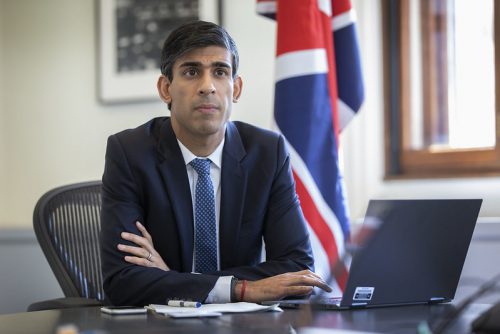 Nadhim Zahawi has been appointed as Boris Johnson's third Chancellor in less than three years after an evening of political drama put the Prime Minister's survival under real threat.
Chancellor Rishi Sunak and Health Secretary, and former Chancellor, Sajid Javid both resigned from the Government.
Sunak, who represents Richmond in Yorkshire, in a tweet alongside his resignation letter said: "The public rightly expect government to be conducted properly, competently and seriously."
Javid, who is MP for Bromsgrove, wrote to Johnson to tell him he had "lost my confidence".
He added: "Conservatives at their best are seen as hard-headed decision-makers, guided by strong values. We may not have always been popular, but we have been competent in acting in the national interest.
"Sadly, in the current circumstances, the public are concluding that we are now neither."
The two ministerial departures were followed by eight others resignations , including three other West Midlands MPs – Jonathan Gullis, Nicola Richards and Saqib Bhatti, the former President of the Greater Birmingham Chambers of Commerce – quitting their roles as Parliamentary Private Secretaries.
The news comes as Johnson's leadership has continued to be brought into question following the "partygate" scandal involving lockdown parties in No.10 and most recently the issues around former deputy chief whip Chris Pincher's behaviour, which last week saw him resign after it was alleged to have drunkenly groped two individuals at an event.
The resignation of Sunak means the UK has had four Chancellors in less than three years, a political office that is usually among the most stable in Government.
It is nearly 100 years since there was such churn at Number 11, although that period was also accompanied by four different Prime Ministers as Lloyd George, Law, Baldwin (twice) and MacDonald all led Governments between 1922-24.
Zahawi, who like Sunak had been in the Cabinet for less than a year before an unscheduled elevation to Chancellor, is the co-founder of polling commpany YouGov.
He became MP for Stratford-upon-Avon in 2010 and held junior ministerial jobs in education and industry before becoming Education Secretary last September.
Javid has been replaced as Health Secretary by Johnson's chief of staff Steve Barclay.