New Chancellor to bring forward measures in effort to calm market turmoil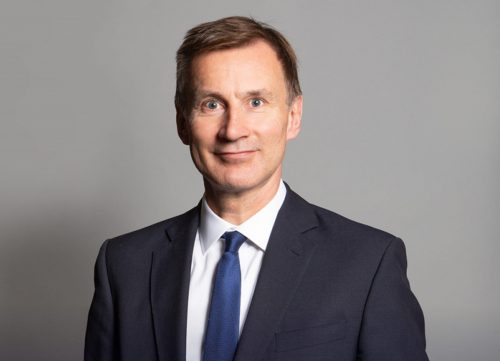 New Chancellor Jeremy Hunt is expected to set out further tax and spending U-turns today as he sets about undoing much of what his predecessor Kwasi Kwarteng announced in his short-lived tenure.
Mr Hunt, appointed on Friday to replace Kwarteng, will bring forward announcements of planned reversals of Kwarteng's tax cuts from October 31's medium-term fiscal strategy announcement in an effort to reassure nervous markets.
The Treasury said Hunt met with Andrew Bailey, the Governor of the Bank of England, and the Head of the Debt Management Office, Sir Robert Stheeman, last night to brief them on his plans.
Hunt is expected to release a statement this morning, around 11am, before addressing the House of Commons this afternoon at 3.30pm. It follows the Prime Minister's statement on Friday, as the Government seeks to shore up support from the markets and its own MPs for its economic plans.
The pound strengthened slightly in early trading, to reach $1.12.
Markets are trading this morning without the Bank of England's bond market interventions design to shore up pension funds, which ended on Friday.
The full details of the Medium-Term Fiscal Plan will still be revealed on October 31. Over the weekend Hunt acknowledged this would now be "pretty much" a Budget statement.
Hunt was brought back into the Cabinet after not serving under Boris Johnson or Liz Truss after Kwarteng was dramatically sacked on Friday after just 38 days as Chancellor.
He became the fourth Chancellor in four months, an unprecedented amount of change in what is usually among the most stable of Government positions, reflecting the turmoil at the centre of Government in recent months.