Record revenues for expanding HR and employment experts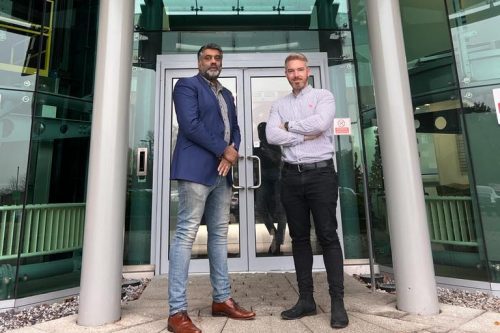 A Cheshire-headquartered national HR, employment law and health & safety consultancy has announced its best-ever set of results.
Neathouse Partners said group turnover has reached circa £2m, while staff numbers have also tripled in four years since launching at Chester Business Park.
Neathouse Partners, a small collective of specialist employment lawyers and HR experts, was founded by Bobby Ahmed and James Rowland in 2018 after noticing a gap in the market for a 'specialised lawyer-led HR service that is entirely outcome-focused.'
Since then, the firm has been experiencing year-on-year growth.
The pandemic has also boosted growth with many employers seeking advice on their plans, updating their health and safety policies, and ensuring that their businesses could continue to grow and thrive during uncertain times.
Co-founder and managing director Bobby Ahmed said: "We have experienced rapid growth since launching only four years ago, and this has continued throughout the pandemic with significant growth expected in 2023 and beyond.
"We work with businesses across the UK, and while there have been several challenging headwinds facing employers from Brexit to Covid-19 to more recent worries around rising inflation and the cost-of-living crisis, those firms that have planned ahead and have put their staff wellbeing at the heart of what they do are feeling more confident about their future."
The strong performance has resulted in significant growth plans, which saw the company expand into the provision of Health and Safety services together with a broad spectrum of fixed fee business services.
As a result, it will be expanding its talent pool with more sales staff, lawyers, HR advisors, and field-based consultants.
Bobby continued: "Our results are a consequence of the expertise and the hard work undertaken by everyone at our practice.
"We are working on more ever-increasing complex work with employers from a range of sectors and we are confident of steady and solid growth as we look forward to 2023 and beyond."