Pharmaceutical giant to appoint interim CEO as it awaits appeal against watchdog's findings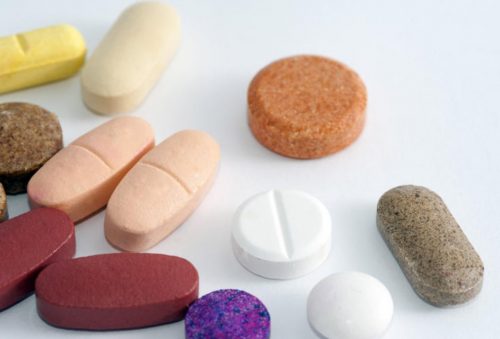 One of the South West's biggest firms is to appoint an interim chief executive while an appeal into the findings of a watchdog's inquiry is concluded.
Last September it was announced that Alliance Pharma's chief executive Peter Butterfield was being investigated by the Competition and Market's Authority in relation to anti-competitive practices and the sale of prescription anti-nausea tablets.
At the time the company said it fundamentally disagreed with the actions of the CMA.
Butterfield has been chief executive of the business since 2018 and the hope is he will return to the business on phased business.
The Wiltshire company saw its shares slump in November after it announced a profit warning and said that Butterfield was taking leave from the business for personal reasons.
In an update the company said Butterfield is expected to begin his return to the business in the first quarter on a phased basis.
The statement said: "To assist Peter's return and to strengthen further the executive team, the board has decided to appoint an interim CEO who is expected to join the board.
"The interim CEO will focus primarily on strategic delivery and external stakeholder engagement, is expected to remain with Alliance throughout the upcoming appeal hearing at the Competition Appeal Tribunal, which is scheduled to commence on 5 June 2023, and will hand-back to Peter thereafter.
"The recruitment process is well under way and a further update will be provided in due course."
Alliance has also announced the appointment of a new chief operating officer.
Jeyan Heper, who will join Alliance as COO and board member, from the start of February, has a track record of strategic leadership in the international consumer health market, overseeing a number of global programs and driving growth in flagship brands.
In a career spanning more than 24 years he has held senior executive roles in brand management at Procter & Gamble and marketing at Danone Group.
In addition, Heper was president and general manager of Ansell's sexual wellness global business before it was spun-out to become Lifestyles Healthcare, a private equity/pharma-owned company where Jeyan became CEO.
During his time as CEO at Lifestyles Healthcare, he delivered significant growth through market and category expansion, building a strong e-commerce platform in China and the US, and improving operational effectiveness.
Most recently, Heper worked as head of global transformation at British American Tobacco leading the development and execution of the strategy to broaden the company's reach into non-nicotine consumer products.
David Cook, chair of Alliance, said: "I am delighted that Jeyan is joining Alliance. The company has grown and developed significantly since I became chair, building an international footprint with a strong portfolio of consumer healthcare brands.
"The appointment of a COO will ensure that the organisational structure is appropriate for the future of the business. Jeyan will bring significant additional expertise from the global consumer healthcare sector to keep the Company well positioned to deliver continued growth over the longer term.
"We very much look forward to welcoming Peter back to Alliance, the Board believes that the appointment of the interim CEO will help to make his return seamless."