Pharmaceutical giant enjoys strong start to the year thanks to launch of new products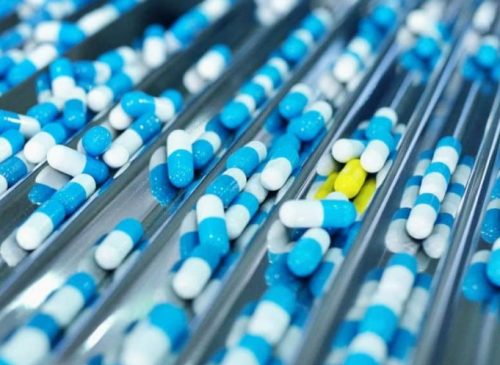 Pharmaceutical giant Alliance Pharma says it has seen a slight drop in revenues over the last 12 months.
The Wiltshire based company has issued a trading update for the last 12 months ahead of its full results which are due in March.
The company had revenues of £172m in the the last 12 months compared to £169m the previous year.
But once currency fluctuations are taken into account revenues declined by three per cent.
The figures excluding the sales from ScarAway and the US rights to Kelo-cote, which were both acquired in March last year.
Underlying profit before tax is expected to be slightly above £30m, in-line with the November trading update.
The company, which has its head office in Chippenham, is currently looking for an interim chief executive as the current incumbent Peter Butterfield has taken a leave of absence for personal reasons. Butterfield is expected to begin a phase return to work this quarter.
A new chief operating officer has also been appointed at the firm which issued a profit warning in November.
Last year the the CMA issued £35 million in fines to Alliance and three other healthcare companies, accusing the firms of conspiring to restrict the supply of anti-sickness drugs.
Chief finance officer  Andrew Franklin said: "Our portfolio continues to provide a robust platform from which to grow our consumer healthcare brands and we are starting to see the benefits of our investment in innovation and development. Kelo-cote Kids Gel had a successful launch in China in 2022 and will be introduced in the UK and Germany this year, whilst Canker-X (part of the Aloclair brand franchise) was launched in the US this month and is already being sold through Walgreens and RiteAid.
"2023 has started well for Alliance and we were pleased to announce last week the appointment of Jeyan Heper as chief operating officer, starting on 1 February.
"Whilst there was a sudden rise in COVID cases in China in December, following the relaxation of the Zero-COVID policy, the level of infection in major cities is reducing and normal life is beginning to resume.
"Whilst end-market demand for consumer healthcare products in China has been constrained, available evidence indicates that the recovery has already commenced and the board remains confident in our full year expectations.
"Our free cash flow has remained robust, and is expected to build strongly throughout 2023, which we anticipate will enable us to reduce our net debt and leverage over the course of the year."