Wilko's a wake up for our dying high streets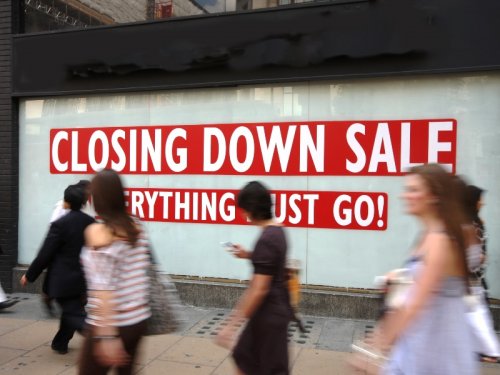 A veteran of independent reviews into the future of Britain's high streets has backed calls for a Royal Commission into the health of our towns and has told TheBusinessDesk.com that the collapse of Wilko shows policymakers must adapt to a changing landscape.   
"Retail is shrinking and towns are having to adapt to huge change, yet there's still a 20th century mindset among far too many policymakers," argued Matt Baker of Rise Associates and the Institute for Place Management at Manchester Metropolitan University. "They're not creating the right environment for change to happen fast enough."
Responding to the boss of John Lewis, Dame Sharon White's call for a Royal Commission, he argued that the future of the high street was too important to be left to party politics.
"If we finally get a grown up conversation and a political consensus around the need for urgent action, then that would be a great start," he said.
Baker has had extensive experience of working on challenging high street and regeneration projects and was co-author of four Grimsey Reviews into the high street, working alongside former Iceland chief executive Bill Grimsey.
He blamed an outdated tax system, poor local leadership, a failure to adapt to changing consumer behaviour and a lack of plans and visions to give high streets a more relevant purpose as some of the factors currently holding towns back. He added that there had already been many good reviews that Government had failed to take on board, but a Royal Commission could break the deadlock. 
"We've had seven chancellors over the last 10-years and they've all failed to reform business rates," he said. "There have been many reviews and reports highlighting what needs to be done. I've worked on four Grimsey Reviews which cover these and other challenges in great detail. But progress remains a slow train coming…and one that tends to be delayed or cancelled these days."
With over two decades' experience of supporting local authorities on town centre regeneration projects, Baker added that safety was now a major barrier to progress with crime and anti-social behaviour at levels higher than he'd ever experienced.
"Dame Sharon White's claim that high streets 'risk becoming a looting ground for emboldened shoplifters and organised gangs' is certainly something that chimes with much of what I've heard from small businesses this year," he said. 
"Over the last few months I've been shown CCTV footage of vandals breaking into shops at night to steal small change left in tills, listened to staff explain how they've been attacked, threatened and abused by shoplifters, and seen how demoralised many business owners are," he explained. "Crime is sucking the confidence out of high streets and when you hear stories of Tesco workers being forced to wear body cameras, it's clear that we're heading in the wrong direction." 
Danni Hewson, head of financial analysis at AJ Bell agreed and said Dame Sharon White's call for a Royal Commission has to start with the answer. "What is it we who live in a town actually want from town centres?"
She added: "Some changes will be as simple as offering free parking and simplifying terrifying one-way systems that make it impossible for drivers to get to where they're going without a great deal of head scratching.
"Other changes will require a holistic approach that starts at the drawing board. But that kind of town centre planning is almost impossible amid the tangle of existing infrastructure that's sprung up over centuries."