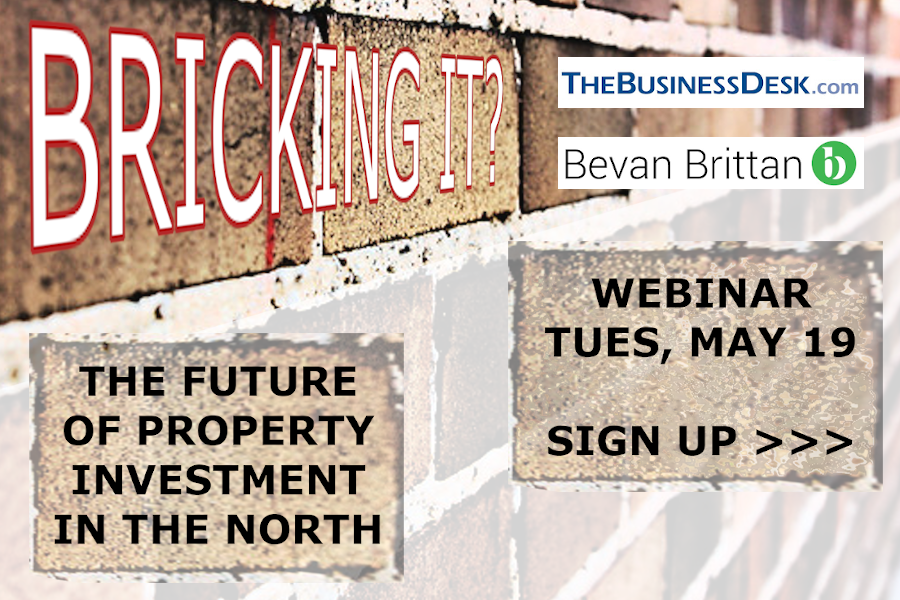 We are in the midst of unprecedented changes to the way we live and work, with all sectors being affected by the current pandemic. However, for the property industry, Covid-19 could have a transformational impact.
In this BusinessDesk.com seminar in partnership with Bevan Brittan, we will look at the impacts of the pandemic on property investment. Consider who the winners and losers could be, what the changes to work and lifestyles may mean for the office and residential markets, and where the money will come from for new development.
Our panel of experts will share their thoughts and insights on what the future of the industry looks like in Yorkshire and across the Northern Powerhouse.
The panel includes:
Simon Marshall, joint chief executive, Scarborough Group
Simon works across all divisions of the Group on major strategic and capital-raising projects and currently heads up the China growth opportunities business. He is a senior investment professional with over 16 years' experience across multiple disciplines, including private equity, corporate, project, real estate and leveraged finance.
James Teagle, partner, Bevan Brittan
James is a partner at national law firm Bevan Brittan where he advises on estate management matters and disputes relating to property. He is regularly instructed by banks to advise on loans secured against buy-to-let, investment and development sites. He is also an active member of the Property Litigation Association's Northern Committee.
Lyndon Campbell, partner, Bevan Brittan
Lyndon is a commercial property lawyer with 20 years' experience. He leads Bevan Brittan's Leeds commercial property team on various aspects of commercial property work including landlord and tenant work, acquisitions and disposals, property finance, property development, investment property portfolios and high value and complex residential transactions.
Guy Hurwood, senior director of capital markets, CBRE
Guy is responsible for CBRE's Capital Markets offering in the region, including the Investment, Development Financing & Funding and Strategic Consultancy offer. His corporate finance background from previous firms, including PwC, is influential in aligning CBRE's extensive regional investment expertise with its specialist real estate finance capabilities. Guy works closely with private investors, funds, public sector and international capital to service the increasing demand for investments in our region and has advised clients on transactions in excess of £8bn in the last decade.
Jessica Bowles, director of strategy, Bruntwood
Jessica has been at Bruntwood since 2016, having joined to support its growth strategy. Prior to this she spent  20 years in Whitehall and Manchester working on the future of cities.
Register now to secure your place at the webinar: