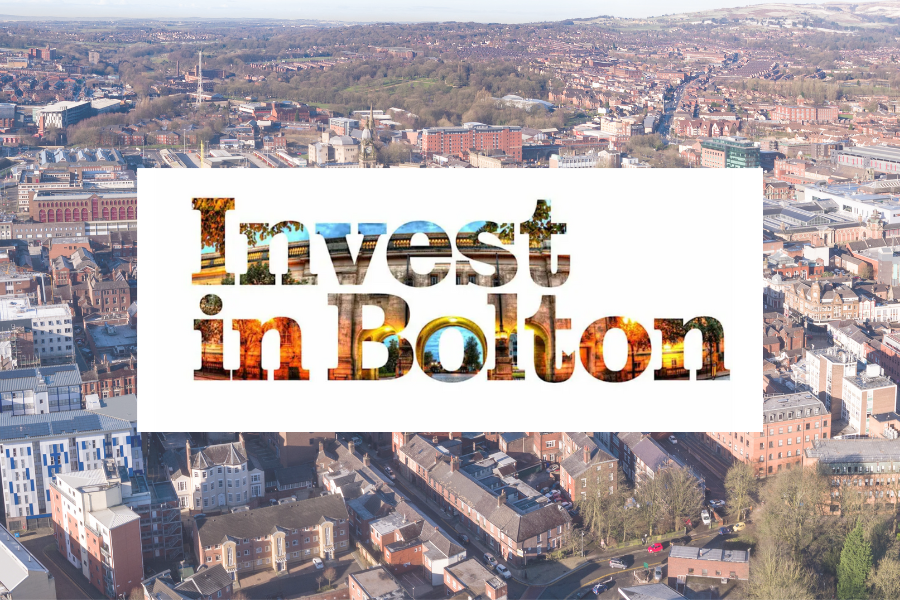 _________
Thursday 2 March
8am – 2pm
The Albert Halls Victoria Square Bolton BL1 1RU
_________
FREE to register

Bolton is expanding and growing, and this is providing extensive investment and business expansion opportunities with strong public institutions. The borough has been successful in securing major external funding in recent years including Bolton Council investment, Future High Street Fund, Towns Fund, GM Brownfield Investment and Levelling Up.
To capitalise on the significant regeneration that is planned in the borough we are bringing together leading landowners, developers, agents and expanding businesses, with senior leaders from the public and private sector.
There is significant future investment planned and keynote speeches will be delivered at the event from some of the UKs leading land and property organisations as well as exhibition stands and business networking.
This event is for prospective investors, developers and businesses.
Agenda:
8.00 Event Open–  Refreshments and Networking
8.50 Welcome – Cllr. Martyn Cox – Leader Bolton Council , Nick Peel – Leader of the Labour Group, Sue Johnson – Chief Executive Bolton Council
9.05 Market Overview – Deloitte and Fletcher CRE
We're creating a ripple of regeneration across Bolton. Deloitte's and Fletcher CRE will be presenting a comprehensive market overview, showcasing future developments, commercial land/property listings and opportunities for investors and expanding businesses.
9.20 Bolton Today Panel – Emerson, Peel Land & Property, Colliers, Step Places, Bolton at Home and Bolton Council
Bolton has everything that potential investors need to succeed, a healthy pipeline of talent, excellent infrastructure, strong leadership with a clear masterplan vision. It has a proven track record in working successfully with the private sector to bring about tangible change that generates real social, economic and financial returns. Hear from our panel about their experience of Bolton today.
10.05 Future Bolton Panel – Capital & Centric, Deloitte, The University of Bolton, ISTIDAMA and Bolton Council
Bolton has a rich and proud heritage, and a bold plan for a bright and prosperous future. Leadership has laid sound and solid foundations for an exciting regeneration programme with a commitment towards redevelopment which is transforming Bolton. Hear from our panel about the shared vision for future Bolton.
10.30 Exhibitors Marketplace – Capital & Centric, Deloitte, Fletcher CRE, ISTIDAMA, Place First, Step Places, MIDAS, GM Growth Company, Business Bolton, GM Chamber of Commerce
An opportunity to meet anchor development organisations, Bolton Council, regional and local business support and networking.
12.00 Event Close
To book your place visit Invest In Bolton Event > Invest in Bolton