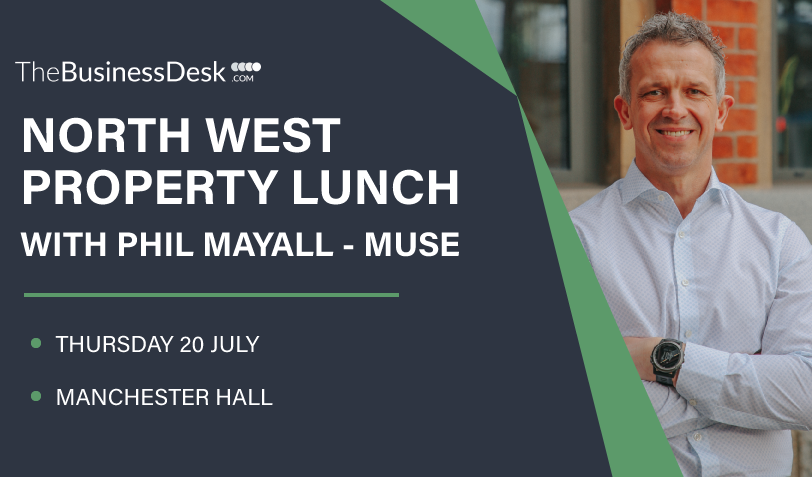 _________
Thursday 20 July
12pm – 3pm
Manchester Hall, 36 Bridge St, M3 3BT
_________
Tickets:
Ticket sales are now CLOSED
Please contact events@thebusinessdesk.com for any inquiries
_________
Sponsors
Please email sales@thebusinessdesk.com for any inquiries
TheBusinessDesk.com is delighted to welcome a real driving force for shaping our towns and cities as our guest speaker at our July property lunch.
Phil Mayall, managing director for Muse in the North West, will join us at midday on July 20 at Manchester Hall to talk about how his job as development director of Muse is all about building relationships and improving places, right across the region.
In conversation with TheBusinessDesk.com North West editor Michael Taylor Phil will tell something of his own story and background, but also offer insights on how imaginative schemes like being a key partner in the first Mayoral Development Corporation in Stockport, through the English Cities Fund, has shaped a changing place.
There will also be the opportunity to discuss how the changing world of work has impacted on offices, cities, and all of our lives, and the business has embraced sustainability.
What to expect?
Networking/meeting contacts from across a variety of sectors
Hearing from an important voice in the development world
An arrival drink, two-course lunch & tea/coffee