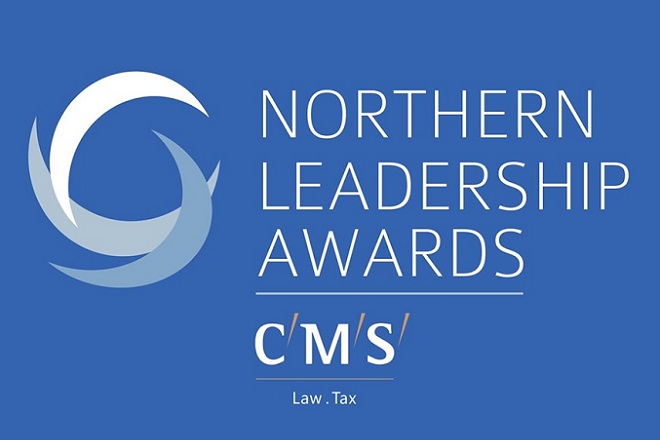 Date TBC
  6.30pm -12am, Hilton Manchester Deansgate
£110 +VAT per place | Table of 10: £1,000
Headline sponsor
Sponsorship
There are a number of high profile opportunities available. To discuss these please email sales@thebusinessdesk.com
TheBusinessDesk.com is once again holding the Northern Leadership Awards, supported by CMS.
The awards celebrate the people and organisations across the North who are role models for their teams and raise the bar for their competitors.
In a year that has seen the country face the coronavirus crisis, business leaders have had to find a way to deal with the seismic economic impact of this health crisis.
There has been plenty of focus on those business leaders who did not make the right choices. These awards will recognise those individuals who did get it right – who showed the qualities of resilience, innovation, strong communication while living the values they had talked about when things were going well.
Mark Haywood from CMS said: "Effective leadership is always a challenge; that challenge is magnified during times of crisis and difficult business conditions such as we are living through now."However, the North of England has always been known for being robust, pragmatic and innovative and these qualities will help business leaders overcome any challenge, no matter how difficult.
"CMS is proud to support the Northern Leadership Awards again; we look forward to reviewing the submissions and we wish all those who enter the very best of luck."
The winners will be revealed at an awards dinner in October which will be a celebration of the positive and transformational impact great leaders are having in our region here and now.
---
Award Categories
• Young leader (under 35)
• Public and third sector leader
• Emerging entrepreneur leader
• Empowering potential leader
• Diversity and inclusion leader
• Professional services leader
• Transformational leaders
• Company leader (up to 100 employees)
• Company leader (100+ employees)
• Best leadership programme
• City Region leaders
– Liverpool
– Greater Manchester
– Leeds
– Sheffield
• Overall leader – chosen from the award winners
How to enter
To find out more about the award categories, please read the Northern Leadership Awards 2020 entry information.
To enter, complete the Northern Leadership Awards 2020 entry form and email it to leadership@thebusinessdesk.com.
The entry deadline is Friday, January 29, 2021.