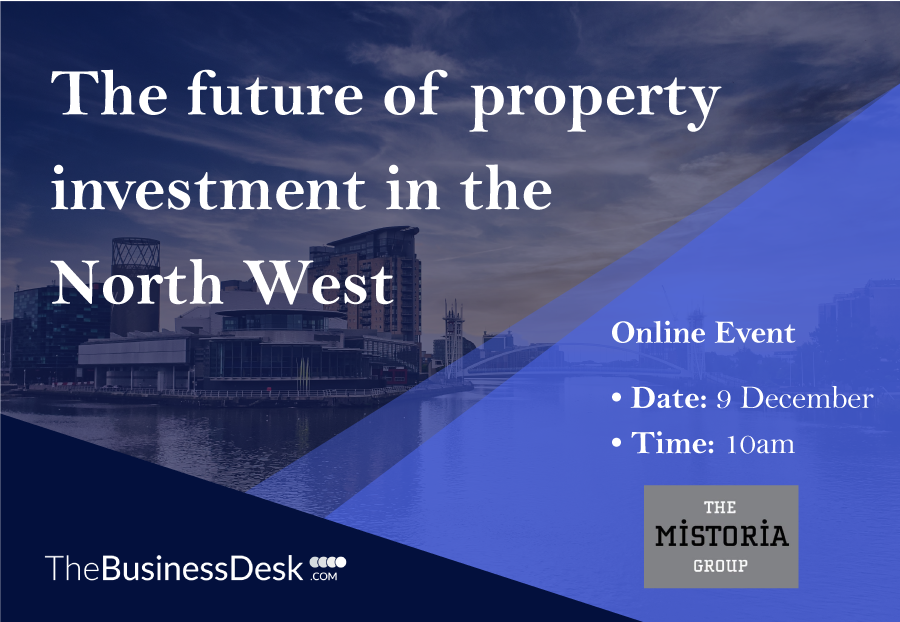 When it comes to making an investment, property has long been seen as a good choice.
The UK property market has been bullish over the past 18 months with demand rocketing thanks to a temporary stamp duty holiday and tax incentives. But despite this, the market remains buoyant.
Individual and institutional investors alike have sought to take advantage of the long-term trend of rising property values, and identify which sectors and places have the potential to be the next hot spot.
Property investment can offer a huge opportunity. Along with rental income, the potential increase in value of the property over time can deliver a sizeable profit when it's time to sell.
The combination of rental yields and capital growth also means investors have both immediate income and the potential for long-term profit.
This hour-long webinar, in partnership with the Mistoria Group, will explore the opportunities for property investment across the North West, the impact of covid on property sector and why the North West, home to high tech, digital industries, excellent universities and a rush of young professionals, should now be on any property investors' radar.
Panelists include: