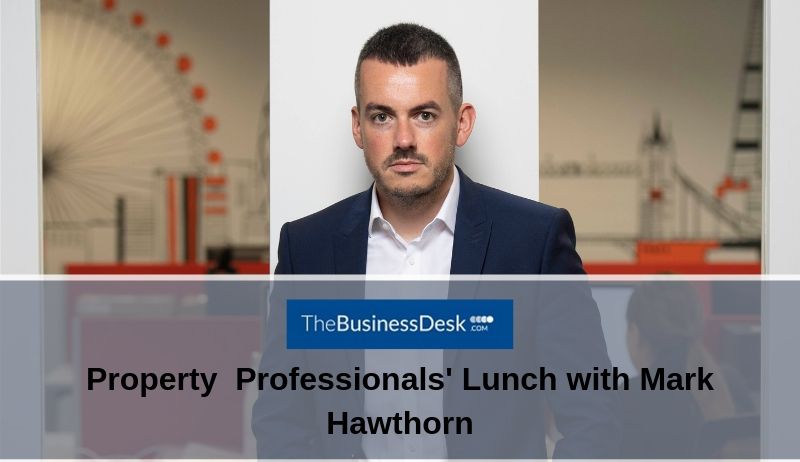 Thursday
11 July

12pm – 3pm
£45.00 +VAT
includes a welcome drink and two-course lunch
The Restaurant Bar & Grill
14 John Dalton Street, Manchester M2 6JR
Event Sponsor:
There are several sponsor opportunities available for this event. Please contact:
Sales on 0113 394 4321 or
sales@thebusinessdesk.com
One of the best-known property professionals in the region is to speak at a BusinessDesk.com property lunch this summer.
Mark Hawthorn founded Landmark Investment Group almost two decades ago and has built up the business to one of the largest and most respected in the region.
Mark has worked in the property for sector 20 years since starting out as a 16-year-old.
Three years after starting his career he launched his own business and has run Landmark for almost two decades.
His firm is primarily involved in the purchase of commercial and residential ground rents.
There is also a management and insurance division as well as the latest venture – a residential development underwriting service.
Mark has won numerous awards and plaudits along the way and is well placed to give in-depth insight into the region's fast-growing property sector as well as the challenges that are likely to lie ahead.
He said: "We always follow where we see value and opportunity which is generally in the opposite direction to where the general market is going.
"This contrarian, but ultimately common sense, approach ensured we were well protected during the downturn and have continued to grow year on year."
Mark is always on the look out for new opportunities and challenges and believes his latest venture has the potential to dwarf the more established side of the business.
The lunch is being held on Thursday, July 11, at the Restaurant Bar and Grill in city centre Manchester.
Tickets are limited so people are being advised to book as early as possible.
For more information and to book a ticket click here.