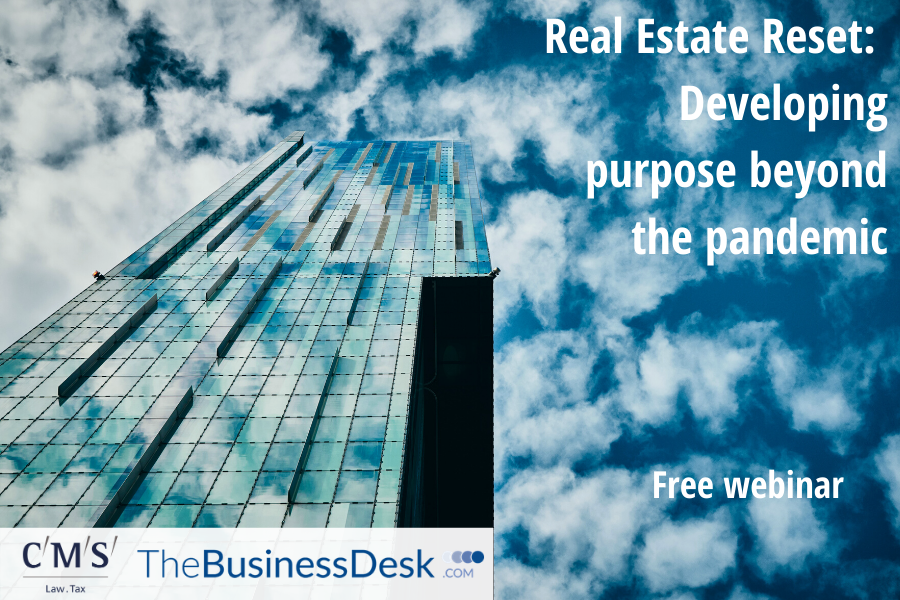 ---
Wednesday 9th December, 9am
---
2020 marked a new decade and it appeared that sustainability was to be the defining issue of the next 10 years of real estate.
However Covid-19 brought a new challenge to the rise of Environment, Social and Governance (ESG), which is now a guiding principal for global investors and institutions.
In this latest webinar by TheBusinessDesk.com in association with international law firm CMS a panel of experts will consider how ESG is impacting developers, investors and occupiers' strategies and decision making priorities, especially as the region's economy looks to rebuild post pandemic.
This event is free to attend, register now to secure your place at the webinar.