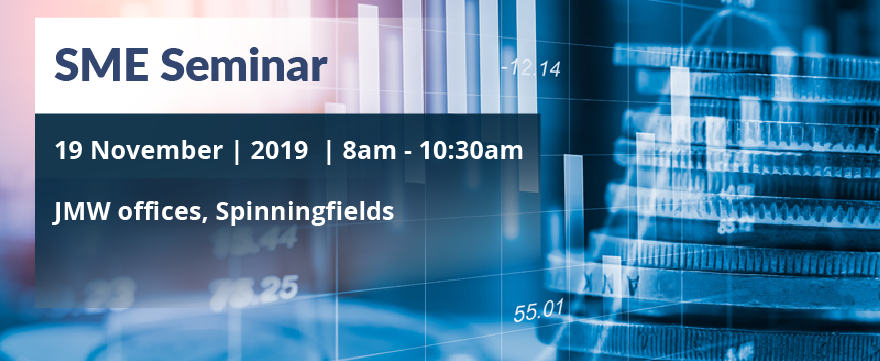 Tuesday
19 November
8am – 10.30am
Complimentary event
JMW offices, 1 Byrom St, Manchester M3 3HG
Out of Stock
Sponsored By: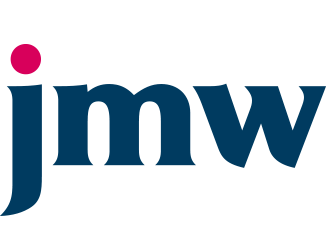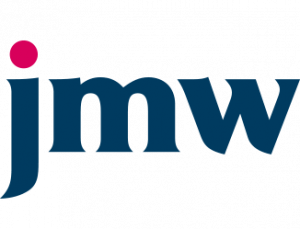 A panel of experts and business leaders will discuss the challenges and opportunities facing SMEs in the North West.
The event is being held in partnership with independent law firm JMW at their offices in Spinningfields in central Manchester.
The discussion will take a look at the issues, challenges, and opportunities currently facing SMEs as we potentially enter the post-Brexit era.
The panel discussion will take place in front of an invited audience of business leaders and professionals and will last around one hour.
Topics will include the challenges facing SMEs as they look to expand, which sectors are particularly strong at the moment and how the task of launching and growing a business has evolved over the years.
The audience will hear from influential business leaders from different sectors.
Marc Yaffe, Head of Commercial Litigation at JMW, will also be on the panel.
They will include:
Matthew Hirst from Utiligroup
As chief executive Matthew has established the Chorley based Utiligroup as a leader in the market with a purpose to help a growing range of diverse energy and utility companies to operate more efficiently through a combination of automated software, managed services, and analytics.
Less than three years after NorthEdge Capital backed a £16m management buyout the leading US based private equity firm Accel – KKR acquired the business.
Sandy Lindsay from Tangerine Comms
Sandy started her marketing career 30 years ago and moved into PR consultancy five years later and launched her own communications consultancy  Tangerine – in 2002.
In 2017, celebrating 15 years in business and fulfilling a launch promise, Sandy put Tangerine into Employee Ownership, creating 60 partners in the business.
Matt Farrell from Graffiti Spirits
Matt has worked in the food and drink industry for more than 15 years and has a background in restaurants, The tourism graduate and travel writer co-founded Graffiti Spirits with John Ennis.
The company was launched ten years ago and recently launched Duke Street Market, New York style diner Slim's – a gourmet chicken takeaway.
Marc Yaffe from JMW
Marc joined JMW in May 2012 as a partner in the commercial litigation team and became head of department in May 2015.
He now runs a department of 42 people which was described by the legal 500 in 2017 as "becoming the new force in the North West for commercial litigation'.
Places are expected to be secured fast, so it is recommended that delegates sign up as soon as possible to guarantee attendance at this free to attend event.