People on the move: Cheshire and Warrington LEP; Sweco UK; alldayPA; Kings Chambers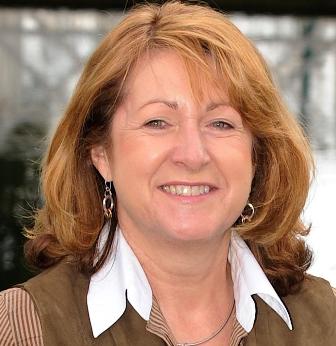 Cheshire and Warrington Local Enterprise Partnership (LEP), the organisation responsible for setting the strategic direction for the Cheshire and Warrington economy, has announced the appointment of five new members to its board.
Under the Nolan rules, a number of existing board members had reached the end of their terms, and the LEP had a wealth of interest from the best of the region's business talent to take their place.
Following the reappointment of Christine Gaskell last month as chair for a further three years, new board members have been unveiled.
They are: Graeme Bristow, Alderley Park site leader, AstraZeneca; Gary Steen, chief technology officer, TalkTalk; Christopher Hindley, chief executive, Youth Federation; Stephen Kinsey, solicitor and partner, Addleshaw Goddard and John Downes, managing director, Langtree.
Existing board members, Pete Waterman and Tim Wheeler, vice-chancellor of the University of Chester, have also been reappointed to the board for a further three years.
Gaskell said: "The role, work and influence of the LEP has grown considerably over the last six years. This is a really exciting time for us as we work to exploit the huge opportunities offered by the arrival of HS2 and the wealth of science assets in the Cheshire Science Corridor.
"I'm confident that our new board members will make a valuable contribution in supporting this agenda as we work to build on Cheshire and Warrington's reputation as a great place to live, work and invest."
"I would like to thank our outgoing Board Members for their exceptional contribution to the LEP's success over the last six years."
::
Engineering, environment and design consultancy Sweco UK has bolstered its buildings team with the appointment of a new building services director in the north of England.
Craig Wilson, who has 35 years' experience in the engineering industry, joined Sweco after working as a director for several leading consultancy practices in the industry.
He brings with him particular experience in design management, leadership and technical delivery of large-scale projects in both the UK and abroad and will work with Sweco's buildings teams in Manchester, Leeds and Newcastle.
Wilson's appointment further enhances Sweco's buildings offer as it looks forward to growth and the expansion of its client base.
Geoffrey Palmer, Sweco's operations director and business unit manager for buildings, said: "Craig's appointment to the buildings team in Manchester will further strengthen our already growing buildings business and enhance our offering, particularly in northern England.
"I am pleased Craig has joined the business, as his relationships with many of our colleagues, and ability to provide truly joined-up thinking in multi-disciplinary projects, will help with the continued success of our buildings team. We are also looking forward to expanding and diversifying the clients we work with and the projects we deliver."
Wilson, who will be based in Manchester, has a broad spread of engineering experience and throughout his career has delivered complex building projects in a wide range of sectors, including the development of healthcare, sport and leisure, aviation, education, retail, and research and manufacturing facilities.
In the UK, Sweco employs 800 people and has particular expertise in the fields of energy, transportation, environment, asset management, sustainable buildings and water.
It consults on major projects nationwide via its network of offices in Bristol, Cardiff, Edinburgh, Glasgow, Leeds, London, Maidenhead, Manchester, Newcastle, Peterborough and Solihull.
::
Manchester-based telephone answering service alldayPA has made three senior appointments across its operations, IT and client services departments, as it gears up for expansion.
Two of the appointments are for newly created positions – head of operations and head of IT – which sit under the directors and above the existing management team.
t is hoped that such an investment in people and processes will help alldayPA achieve its ambitious growth plans, with the company expected to hit record turnover over the next 12 months.
Helen Davies has been appointed as head of operations at the Salford-based business, bringing over 25 years' experience in operations and contact centre management.
She joins the company from Countrywide Estates, where she was responsible for the operational management of centralised services for over 800 estate agency branches across the UK.
Davies also has vast experience in the financial, retail and public sectors, having held managerial positions at Direct Line, IKEA and the NHS, where she was in charge of the performance management of five contact centres.
In her new role, Davies is tasked with overseeing the recruitment of 50 new call centre staff to meet rising demand, while implementing the strategy for day-to-day operational management.
Mark Lovatt has joined the outsourcing specialist as head of IT and will be responsible for further developing the alldayPA app and the company's VOIP capabilities.
Lovatt previously worked at Unitel One Source, part of communications provider Teleappliant.
Sharon Collier has been made client services executive.
Previously customer service manager at Mercedes Benz, Sharon will manage corporate client relationships, with the aim of strengthening existing ties while building new ones as the company expands.
alldayPA handles calls for more than 24,000 small to medium-sized businesses – from law firms and accountants to veterinary practices and e-commerce companies – providing a seamless 24/7/365 service.
Chief executive Reuben Singh said: "Helen, Mark and Sharon will no doubt thrive in their new roles and be instrumental in growing the business into the large enterprise we have our sights set on."
::
Manchester-based Kings Chambers has unveiled a new leadership team following the recent appointment of Nigel Poole QC as head of chambers.
With chambers in Manchester, Birmingham and Leeds – Kings is a nationwide barristers' set that specialises in civil law and alternative dispute resolution.
The new leadership team's vision is to develop a modern, accessible chambers offering high level, specialist services to clients across the country and internationally.
Paul Tucker QC, who took silk in 2010 and has vast experience contesting high profile cases in the Planning Court, has become deputy head of chambers and remains as head of planning.
Lesley Anderson QC, who took silk in 2006 and specialises in all aspects of chancery and commercial litigation, has taken the role of head of chancery and commercial law.
She is joined by Sam Karim QC, who took silk this year to become the youngest QC on the Northern Circuit, and is head of administrative law and public law.
Completing the new team is Fiona Ashworth, a specialist in personal injury and professional and clinical negligence who has served 29 years at the bar. She has been named head of clinical negligence and personal injury.
Poole said: "I am delighted to be working with the new leadership team at Kings Chambers. Not only are they distinguished in their own fields of practice, but together they make a formidable and dynamic management group of which the Kings family of barristers, clerks and other staff can be proud."
Debra Andrés, chambers director, added: "Everyone associated with Kings Chambers is excited about the energy and vision of our new leadership team. Headed by Nigel, we've got a team capable of delivering on the core qualities that have always distinguished Kings – outstanding specialist knowledge, excellent client support, and accessible, highly-professional barristers."