Delta Rock Group deal backed by MSIF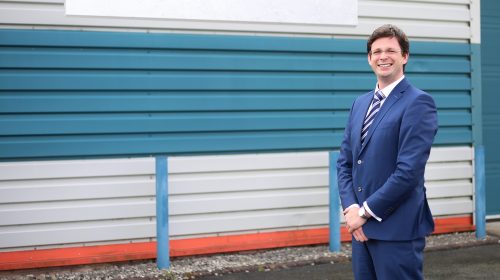 Delta Rock Group, an electrical engineering business based in Sandycroft in Flintshire, has been acquired by Scott Davis, with the support of a mezzanine loan facility from MSIF.
Delta Rock, incorporated in 1990, has grown organically and has traditionally had a focus on electrical installation within the industrial and process sectors.
It has strong existing relationships with the NHS, local education authorities and with many of the UK's blue chip manufacturing and process companies.
Merseyside-based MSIF provided a substantial loan facility that was used in conjunction with personal funds from Davis to purchase the share capital of the business, giving the existing shareholders a route to retirement, making Scott Davis the sole owner of the company.
Davis said: "Delta Rock Group is a well established business and has a very strong reputation in the industry. I saw the opportunity to be able to use my past experience in order to build on the already solid foundations and take the business to the next level."
"It is already extremely busy. We are currently going through a complete rebrand that will support a change to the business model. The addition of new products and services will provide more value to our new and existing clients."
Simon Thelwall-Jones, investment director at MSIF, said: "I really enjoyed working with Scott. He has a lot of relevant previous business experience and his knowledge of the industry was really impressive. I'm looking forward to seeing what happens in the coming years for Scott and Delta Rock Group and continuing our work together."
Davis added: "MSIF were very supportive throughout. I hadn't been through an acquisition before, so this support was extremely valuable.
"MSIF were flexible throughout the process, as some of the deal parameters changed, they gave expert advice and guided me through all of the acquisition milestones."