Council backs Bentley Motors' expansion drive
A masterplan which lays out details of how iconic luxury car maker Bentley Motors, which has a workforce of 4,000, will expand its Crewe factory has been given the go-ahead.
The document, which has the backing of Cheshire East Council, is a framework designed to deliver a modern advanced manufacturing operation which will be "more efficient, secure and productive".
The council agreed that the document be endorsed "subject to concerns raised through the consultation process being considered as part of any future planning application, or other approval, submitted by Bentley Motors".
Cllr Don Stockton, cabinet member for regeneration, said: "This positive step once again shows the council's commitment to working with local businesses and listening to local people to nurture future economic growth and jobs.
"Bentley Motors is of tremendous importance to the local, regional and national economies. So it has been vitally important to have an opportunity to hear the opinions of local people and organisations to help develop a masterplan that will allow Bentley Motors to continue to thrive and, hopefully, expand operations and create jobs at its Crewe site in the future."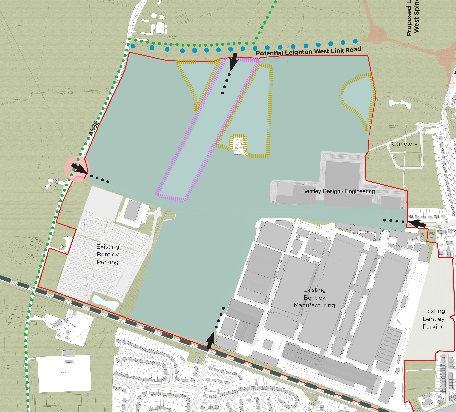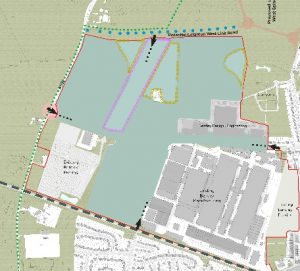 He added: "The masterplan has been through a comprehensive consultation process, which has highlighted a range of issues, which need to be taken into account by Bentley Motors if the company is to pursue its vision of a campus environment.
"I am pleased to see that, in response to the consultation feedback, changes have been made to strengthen the framework document and address areas of concern."
More consultation respondents supported than objected to the vision of a campus and a substantial majority support the growth of Bentley Motors, the report said.
On the principles of the campus and growth of Bentley Motors, the consultation revealed 70% of respondents indicated they would support or strongly support the growth of Bentley Motors.
More than 4,000 people are employed directly by Bentley, which also provides many apprenticeship opportunities locally.
It is Crewe's largest single employer, accounting for more than £1bn of UK exports each year.
The campus would locate manufacturing, design, research and development, engineering operations and boosted security in a single integrated site with 'seamless connectivity' to enable 'the efficient flow of people, goods and services'.
Bentley Motors' aspirations for its expanded site would require the closure to the public of parts of Pyms Lane and Sunnybank Road. However, no decision has been taken on these proposals.
Any detailed applications relating to the campus or highways would be subject to further consultation before any formal planning decisions would be made.