Special report: E-commerce – Shifting sands in the digital landscape
PWC'S 2016 'total retail' survey, published in October, revealed the impact of digital disruption on consumers across the globe and, nearer to home, the damage done to the traditional high street.
More than 2,600 UK high street shops closed in the first six months of the year, according to the survey.
It also revealed that 33% of the nation's shoppers' buying behaviour is now influenced by online reviews.
Its in-depth report concludes: "As digital disruption continues to upend retail and global consumers are more empowered than ever, retailers are struggling to remain relevant.
"The speed of technology adoption has raised the stakes for both retailers and their consumer packaged goods partners."
Today 'mobile first' is the mantra of progressive e-retailers as the focus is also put firmly on the customer and their personal journey, rather than the product that's for sale.
In this fast and ever-changing landscape the perceived wisdom over retail websites is also being challenged, with some in the industry questioning if they are actually needed at all to make the sale.
To them the future is purchases made by savvy consumers directly through 'buy buttons' on social media platforms, with online 'influencers' playing a major role in sealing that deal.
Paul Hornby, head of e-commerce at Shop Direct, whose online brands include Miss Very and Littlewoods, explains just how important mobile and smartphones are in today's retail world.
He says: "Over 62% of all our sales are by mobile; our mobile sales have grown by 42% in the last year alone. As a result we class ourselves as a mobile first retailer.
"Everything we need to do we really need to think about that mobile device first. That's where our customer, Miss Very, wants to be."
The use of mobile and smartphones is changing customer behaviour, he adds. "We have got that three second audition.
"She typically is snacking on a mobile device. She can look at it on a train or bus on the way to work; she can look at it while she's queuing for tickets.
"There's a far greater level of immediacy than with traditional computers or laptops. She can get there right away and research the dress that she wants for the party she's attending at the weekend."
This features is part of a special report on e-commerce. Click here to download it for free.
Danny Buck, whose background is in marketing, is the founder of watch retailer Circulr, which he has set up as a mobile-first business. As he continues to develop his offering, he questions some of the perceived wisdom around selling online.
He says: "The brand that we are trying to be is purely social. All the research shows that it's the biggest revenue driver for me."
He wants his consumers to buy direct from social media platforms such at Facebook, Twitter and Pinterest, through 'buy buttons' and without the need to have a website populated with content about brand and product.
"You could get Wayne Rooney, for instance, saying he has just bought this watch and it is really good. And instead of going to a website to buy it, just buy it direct from Twitter," he explains.
"Platforms are integrated now, direct with social networks; I'm starting to wonder what does a website need to do?"
However, for Lee Marriot, head of marketing at multichannel lifestyle retailer Domu, "considered purchasing" means there is still an important role for both websites and what he describes as "engaging content".
His company sells a range of home and kitchen products, with online and sales through Amazon in particular a massive part of the business. It also has its own dedicated retail website.
He says: "All the advertising we do around Facebook and Twitter gets very little response from a commercial point of view.
"We are using social media more for a content driven experience to capture their interest."
Getting people to engage brings with it other challenges, he adds. "There is a lot of digital noise.
"So many people are vying for kitchen and home products. It's just cutting through that content that is out there. We are in content overload at the moment. It is too much."
Anastasia Kenyon, 24, is one of a new generation of young, driven e-commerce entrepreneurs with an eye on future trends and markets. She has also described herself as part of the "Snapchat generation".
Her online beauty venture Palette is a platform for make-up artists and all things cosmetics.
The artists on the site can build up their profiles and highlight their skills and it also takes bookings for them.
She started work on the project at the beginning of 2016 and explains: "My platform merges all different social platforms together. It is one port of call.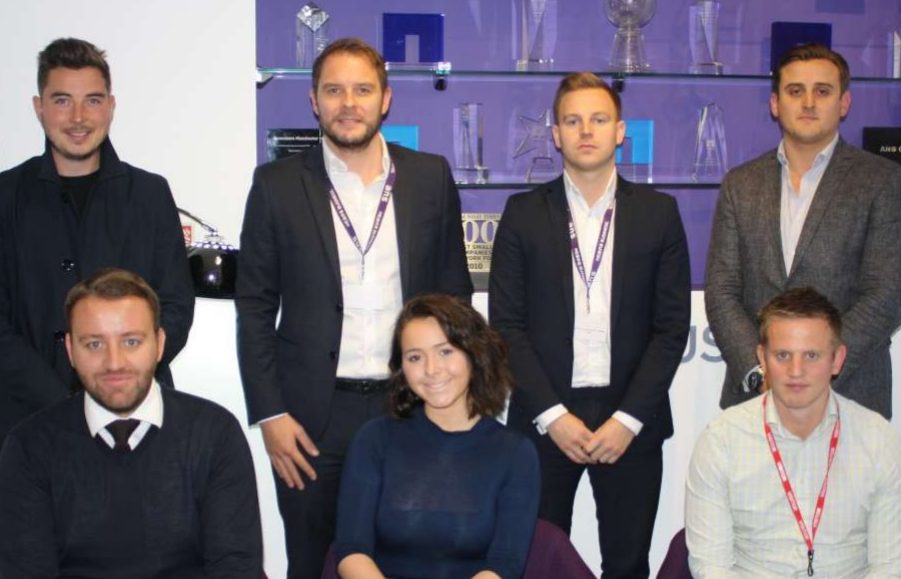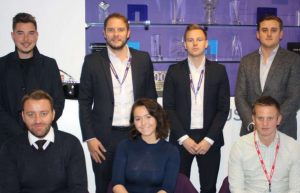 "You can see what a make-up artist has got in one place and book them. It's a no-brainer; it's so simple and easy to use. It took six months to build, I thought of this idea in my bedroom in January."
She adds: "My main point of call at the moment is ensuring that my social is on trend, everything is scheduled and that I understand what is going on in the industry.
"Whatever industry you are in social is going to take over regardless. There is no heading back, there is no other way.
"I don't know any 15-year-old who doesn't have Facebook. They are your customers of the future. That is what you have to remember.
"It is all about engaging beyond belief. I have created a community within six months. Without social I wouldn't have been able to do it."
She goes on: "People are obsessed with make-up, they live and breathe it. It's an engaged market. Other industries should look at it as a pioneering one. Social media has powered that.
"I want my platform to re-engage with users, it is important. It will work in every industry. I'm not going to stop with make-up; I will use my IP to go into different industries."
This features is part of a special report on e-commerce. Click here to download it for free.
E-commerce has other big advantages over traditional retail – particularly when it comes to harvesting customer data – and drilling down and using that information on buying habits to create a personalised experience for shoppers – or as some e-tailers describe it, "the journey".
Personalisation is becoming increasingly important to companies looking to promote and sell their goods online and through social media channels.
Shop Direct's Hornby describes Facebook as "huge" for his business as it allows it to talk directly to customers. He says: "We find it a really excellent channel or finding new customers."
And he goes on: "Personalisation is the option for us. We 100% believe that personalisation is huge.
"All customers, but definitely Miss Very, are drowned in choice when they are on Google, when they open their emails. And when they come onto Very.uk they've also got a huge volume of products.
"Our aim is to really use that unique data asset that we've got, to put the right content in front of the right customers, on the right device.
"When it comes to the right products, what context is the customer shopping in, what are they looking for?
"We are a pure e-retailer, so even though we are not going to be able to have a human being there, walking round the shop with them, we'd definitely like to replicate that experience."
With a million downloads of Shop Direct's latest app. Hornby says the aim is to continue to enrich the experience for customers and he adds: "More and more we see the app as being the channel of choice for Miss Very."
He adds: "Messaging platforms are exploding, a billion people are using Messenger, more than a billion use What'sApp.
"I genuinely believe over time it is going to be the standard way for people to communicate with the brand they love from a sale and eventually a service perspective.
"It is a completely different platform and is almost starting to change the experience away from a standard website."
Whatever the platform, Phil O'Neil, Manchester office principal at creative technology consultancy Thought Works, believes there is still scope for new e-commerce businesses to act as further disrupters.
He says: "It's become such a competitive marketplace. Start-ups have got a great opportunity to eat away at the marketplace of incumbent organisations.
"We are time poor, so is there a great opportunity there. The question is how will an organisation make that easier for me?"
This features is part of a special report on e-commerce. Click here to download it for free.