Bosses take control of booming vinyl firm in £62m deal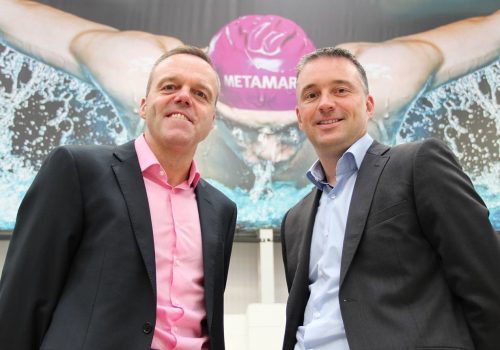 Lancaster-based Metamark (UK),  a specialist in adhesive vinyl sign and digital print media, has undergone a £62m management buyout.
The management team, backed by private equity company Primary, has been led by chief executive Paul French and sales director Ian Simister, who have bought the company from founder shareholders Mark Bateson and Mike Stuart.
The company employs 88 people at is manufacturing facility in Lancaster and distribution operations in Woking.
French and Simister have led the business over the last five years and have presided over a doubling in revenue and profits.
In the year to March 31, 2017, Metamark achieved turnover of £29m, with one third of that from export sales to 40 countries.
The company says the growth has been driven by Metamark's reputation for product quality and the highest levels of stock availability and customer service.
Matthew Enright also joins Metamark as its chief finance officer.
The deal was led by Iain Wolstenholme, Alistair Armstrong, and Chris Hopwood at Primary. Metamark is Primary's fifth investment from its Primary IV Fund.
Wolstenholme said: "Metamark is a highly differentiated market leader in its niche of self-adhesive signage materials with strong brand recognition and the highest standards of customer service.
"We are delighted to support Paul and his team in continuing to invest in further growth for Metamark over the coming years."
French said: "We have some very exciting plans for Metamark. They will ensure that our growth continues on the upward trajectory we've established both in the UK and internationally.
"We have a planned programme of further investment in capital plant to strengthen our manufacturing and conversion and we'll be investing in people so we can strengthen our team and reinforce our international stature.
"We're taking our model to new markets too. Our technical leadership and service led ethics mean we can achieve scale in markets such as construction while growing opportunities in our established channels with new, product-led applications.
"In Primary we have an investment partner who shares our ambition and values."
Santander and Yorkshire Bank provided senior debt finance for the deal and working capital facilities to help fund future growth.
A KPMG Corporate Finance team, led by Alex Hartley, advised Primary on their investment. The vendors were advised by CLB Coopers.