Insolvency practices announce merger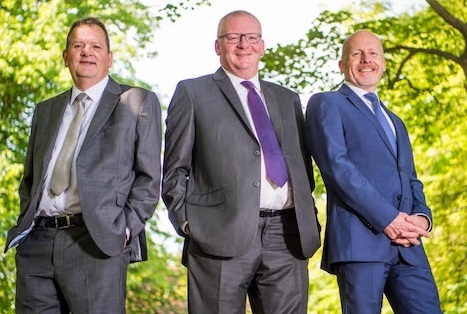 Poppleton & Appleby Manchester and Brook Business Recovery, based in Huddersfield, are to merge.
The companies said the deal creates an expanded business recovery and insolvency specialist practice, which will be called Poppleton & Appleby.
Poppleton & Appleby Manchester is run by Stephen Wainwright and Allan Cadman, while Brook Business Recovery was established in 2011 after founder Charles Brooks' lengthy professional career working within a number of national firms in the industry.
Both focus on supporting business owners as they work through commercial and financial challenges.
Poppleton & Appleby said the mergerwill combine expertise and resources, increase the breadth of each firms' service offering and allow the trans-Pennine region to be better served from two fully-staffed offices.
Wainwright said: "At Poppleton & Appleby I am proud of the level of service that we provide to clients and introducers. For the first time, we are looking to expand outside of the existing practice. We are delighted and excited at the prospect of integrating Charles and his team with our existing dedicated and vastly experienced team. We have an opportunity to develop fresh market opportunities and to add to the bespoke service that we provide."
Brook added: "The potential to be achieved from this merger is far too good to miss. Losing the Brook Business Recovery brand is a bitter-sweet moment because it not only carries my name but has also been my life for the past six years; growing from working with my first client from the spare room at home to the boutique operation and highly skilled team that we have six years later.
"However, I am excited about the future in combining forces to become one firm with my new partners under the highly regarded Poppleton & Appleby banner with the enhanced capacity to deliver more of the services that our clients require."
The companies will officially merge on June 1 and all staff will be retained.