N Brown to close five loss-making stores in high street retreat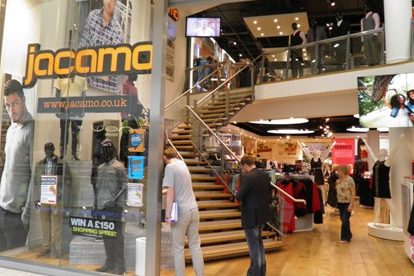 Manchester-based home shopping company N Brown Group is showing the first signs of a retreat from the high street as its online performance continue to shine.
The company is to close five loss-making Simply Be and Jamaco dual fascia stores at unspecified locations, blaming weak high-street footfall, together with significant future business rate increases for some stores.
The five stores contributed £5m revenue but accounted for the entire £2m operating loss of the group's store estate last year, it said.
The process will be completed by the end of August, with an anticipated exceptional cost of £10m to £14m.
Chief executive Angela Spindler said: "As a result of ongoing weak footfall in some locations, and with a clear focus on driving financial returns across all areas of our business, we will be closing up to five loss-making stores."
During the first quarter of this year to June 3, revenues from the group's store estate were slightly up year on year, with its Simply Be and Jacamo dual-fascia stores recording mid single-digit growth, although High & Mighty revenue was down.
Meanwhile, the company's online growth continues apace – online revenues for its first quarter were up 16% and now account for  71% of total sales.
Overall first quarter revenue increased 5.6%.
Spindler said:"We are pleased to report a good Q1 performance, with continued momentum across all of our brands and categories.
"Ladieswear and Simply Be in particular had a very strong period, with good responses to our Spring/Summer campaigns, leading to further market share gains."
She added: "Although the outlook for consumer confidence remains uncertain, our offering is resonating with customers.
"At this early stage in the financial year, trading is on track to meet our expectations. We continue to invest in our customer proposition and remain very confident in our future growth prospects."
N Brown is headquartered in Manchester where it designs, sources and creates its product offer, and employs over 2,600 people across the UK. Its brands include JD Williams, Simply Be and Jacamo.