Thomas Cook Sport signs up for journey with Manchester City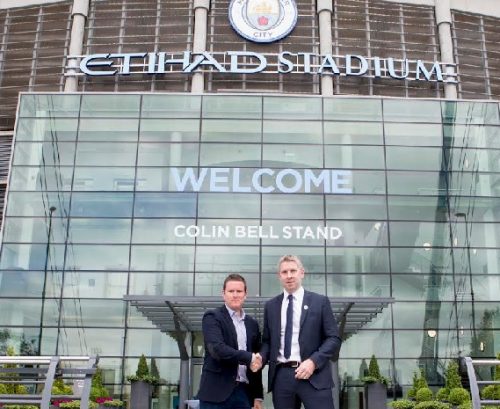 Thomas Cook Sport is to become the official supplier of supporter travel for Manchester City Football Club.
The three-year contract will see the Manchester headquartered sports operator provide official hotel and ticket packages for supporters.
The deal, struck ahead of the 2017/18 Premier League season, comes as the team prepares for another UEFA Champions League campaign.
As City's popularity continues to grow across the world, Thomas Cook Sport's product will be available to supporters from all corners of the globe, including China where fans will have the opportunity to visit the Etihad Stadium through Thomas Cook China.
Supporters can register their interest for official hotel and ticket breaks now ahead of the 2017/18 season, where they can secure their seat to watch some of the greatest players in the world.
Rob Slawson, head of Thomas Cook Sport said: "It's fantastic to be on board with Manchester City and Thomas Cook Sport is proud to be working alongside the Citizens. They're a fantastically well-run club with a squad of world class talent. We look forward to welcoming supporters from all over the world to the Etihad Stadium from August and taking fans on more European adventures."
Danny Wilson, Manchester City operations director, said: "We're delighted to have Thomas Cook Sport as Manchester City's new travel supplier for our supporters. They will provide City fans around the world with great travel options and help bring our fans together both at the Etihad Stadium and on the road.
"This upcoming season promises to be an exciting one for Manchester City and we are pleased to have Thomas Cook Sport with us for the journey."