N Brown to pay back £40m to customers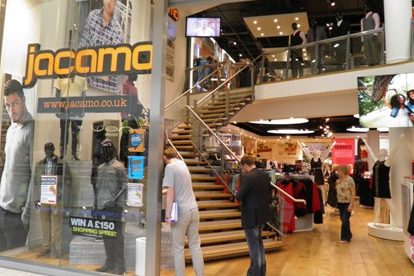 Manchester-based N Brown Group, the home shopping company behind brands including JD Williams, Simply Be and Jacamo, is to pay out up to £40m to customers after selling product insurance that did not 'offer value'.
The company said it had 'identified flaws' in historical insurance products provided by a third party insurance underwriter and sold by the group to its customers between 2006 and 2014.
It follows a review of whether its general insurance products and add-ons offered value for customers, prompted by the FCA.
The customer redress will cost the group between £35m to £40m and will impact company cashflow from its 2019 financial year onwards, it said in a statement to the stock market.
It reassured the market that it would fund the costs from existing resurces and that underlying operations would not be affected.
Its a tough time for the retailer – last month saw it retreat from the high street with the announcement that it would be closing five loss-making Simply Be and Jamaco dual fascia stores, blaming weak high-street footfall.
The closures will be completed by the end of August, with an anticipated exceptional cost of £10m to £14m.
N Brown's insurance redress follows that of Findel – another listed North West firm – which first announcement in February that it was to refund £12.5m to around 300,000 of its Express Gifts customers who were sold insurance that offered little or no value. But that figure has since more than doubled to around £29m.