Now Britain's biggest nightclub operator bids to merge with Revolution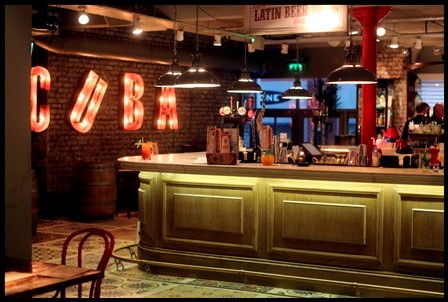 Britain's biggest nightclub operator Deltic Group is pushing for a merger with its rival Revolution Bars Group, despite Revolution management saying they aren't interested.
Deltic, which has a 57 club estate, was acquired by its current shareholders out of the administration of Luminar plc in 2011. In June, the group put its proposed stock-market listing on hold becuase of challenging trading conditions.
Deltic has now proposed an all share merger with Manchester-based Revolution, with the combined business continuing to be listed on the London Stock Exchange.
It says it is a is a highly cash generative and growing business of similar size to Revolution, which operates the Revolution and Revolución de Cuba brands and is now its major competitor in the UK late-night market.
In a statement Deltic said: "As a competitor, Deltic has observed in Revolution a business with solid growth potential and some great trading outlets that has been negatively impacted by financial management setbacks, whilst having limited scale to retain investor support for a publicly traded company.
"Deltic believes that a combination of its business with Revolution would transform the scalability of the enlarged group, provide scope for material synergies and enable the operational issues within Revolution to be better addressed through Deltic's management team taking responsibility for both businesses, creating a powerhouse group in its sector that can exploit further opportunities to both expand and consolidate the market. "
At the start of this month, Revolution received a conditional purchase proposal from Luton-based Stonegate, which owns the Slug and Lettuce, and Yates's brands, for around £100m.
Deltic said this "opportunistic" offer had been a result of the company's recent poor share prce performance.
"Deltic believes that if a firm offer by Stonegate is made, and is recommended by the Revolution board, it would be a disappointing outcome after two years of roll out and investment to merely return to its shareholders the same value of the business as at its 2015 IPO," it said.
Revolution has told Deltic it is not interested in a merger with the group but Deltic has hit back, saying that Revolution is "denying its own shareholders the opportunity to consider a choice between exploring the benefits of a potential merger with Deltic and the possible Stonegate offer".
It is now "encouraging" Revolution to reconsider its position.
Revolution responded by confirming that it had met with Deltic to discuss a possible proposal but said that it had concerns "over both the value and deliverability of the combination and did not see any merit in progressing their proposal".
It added that it continues to engage with Stonegate over its possible offer.