Union intervenes as JLR supplier proposes axing nearly 100 jobs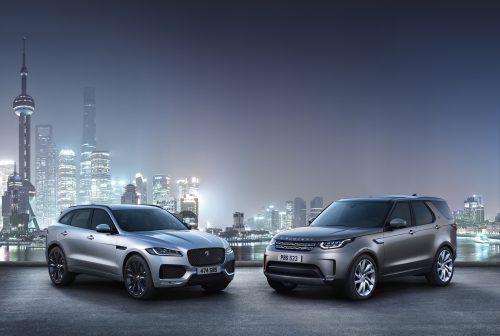 Trade union Unite has urged Jaguar Land Rover to intervene in an offshoring dispute involving one of its main suppliers.
Unite, the UK's largest union, said it was deeply alarmed about plans by Deeside-based Witter Towbars to close its manufacturing facility with the loss of almost 100 jobs and offshore the work to Romania.
Unite has urged Witter's parent company, Horizon Global Group, to enter into negotiations in the hope the manufacturing facility can be saved.
In a statement, Unite said: "Following two consultation meetings and despite the company claiming closing the manufacturing capability is only a proposal, Unite now fears that Witter is just going through the motions and is not serious about saving jobs."
It said one crucial factor in the dispute would be the reaction of JLR and whether the company would be concerned about the outsourcing of a key product.
The union said it thought Witter may try to circumvent any concerns by retaining a packaging and distribution facility in the UK.
"Unite is further concerned that attempts by the Welsh government to assist the workforce have been effectively blocked by the company," it added.
It said the Welsh government had twice contacted the company, without success, in order to initiate a programme which supports workers affected by redundancy gain new skills. It said the Welsh government could not introduce the programme without the company's support.
Unite regional officer Jo Goodchild said: "Witter and its parent company need to show that they are serious about examining all the possibilities for this site, rather than just going through the motions and then making workers redundant before Christmas.
"Unite is also keen to learn whether Jaguar Land Rover is comfortable with its towbars being produced in Romania which clearly devalues its 'British brand'. Being packaged in Britain is not nearly the same as being made in Britain.
"If the company is hell-bent on pressing ahead with these redundancies, then it is a complete dereliction of its responsibilities to a dedicated workforce, which is compounded by not working with the Welsh government and helping workers gain alternative employment."