SiS signs new deal with Team Sky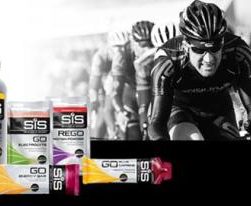 Lancashire-based sports nutrition company Science in Sport has renewed its agreement with top cycling outfit Team Sky.
The Nelson company has signed an deal which means it is the official nutrition partner of the Sky until 2020.
Team Sky is on a high after a weekend when Chris Froome Tour de France champion also won Vuelta a España this weekend, only cyclist in the history to do so in the same year.
The five-time Tour de France and 2017 Vuelta Espana winning team will continue to work with SiS and its team of sports nutrition experts, to create bespoke products and provide support and advice to fuel their world-class athletes including Froome, Geraint Thomas and Michal Kwiatkowski.
SiS chief executive Stephen Moon said: "We proudly supply innovative, science-based nutrition products to professional and Olympic athletes and teams around the world. Team Sky is one of our key relationships and we enjoy collaborating closely with them to deliver performance improvements through our industry leading science and new product team.
"We are looking forward to another three years working with Team Sky, supporting their world-class racing programme and in turn seeing products developed with them filter down to our whole customer base."
Sir David Brailsford, team principal for Team Sky, said: "Nutrition and fuelling are key factors in our success.
"Getting these elements right is absolutely crucial to enabling Team Sky riders to perform at their best – both in training and on race day.
"As a team, it is an area we place importance on – not just with the nutritional support provided to riders, but also in terms of innovation, research and rider education. We seek to be supported by the best.
"Science in Sport understands and share our commitment to continuous improvement, and that makes them a key partner of Team Sky and we're looking forward to achieving more with them over the next three years."